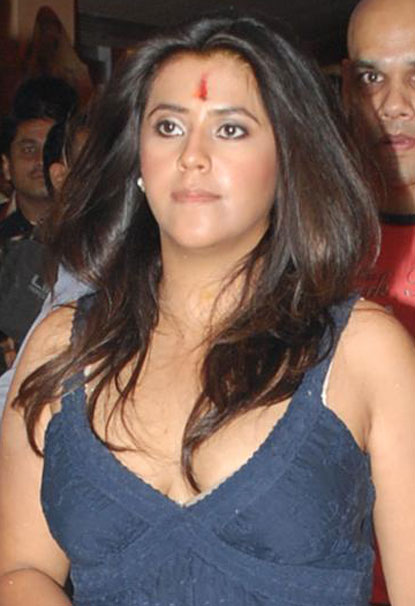 Bollywood Garam: Film maker Ekta Kapoor is taking every possible measure to maintain the secrecy of the looks of the characters of her upcoming movie 'Dirty Picture'. After attempts by the film maker Karan Johar to hide the look of Hrithik Roshan's 'Vijay Dinanath Chauhan' look, Ekta does not want to take any chances and has banned usage of mobile phones on sets of her upcoming movie.
The cast and crew of the Dirty Picture are banned from using cell phones in order to secure the looks of the movie. The cast of the movie includes Vidya Balan, Emraan Hashmi, Naseeruddin Shah and Tushar Kapoor.
Apart from the cast and crew of the movie, even the visitors on the sets were not allowed with their cell phones. The movie is based on the character of the 80s character Silk Smitha.
Every actor in the movie has a different character and look. Ekta said that they have always heard of incidents of looks being revealed and that the producer does not want that to happen to her film. Ekta added that she wants to bring out every look in a proper way. However, Ekta was generous enough to reveal that Vidya in the movie will be having three to four different looks , while Naseeruddin will be seen wearing wigs.