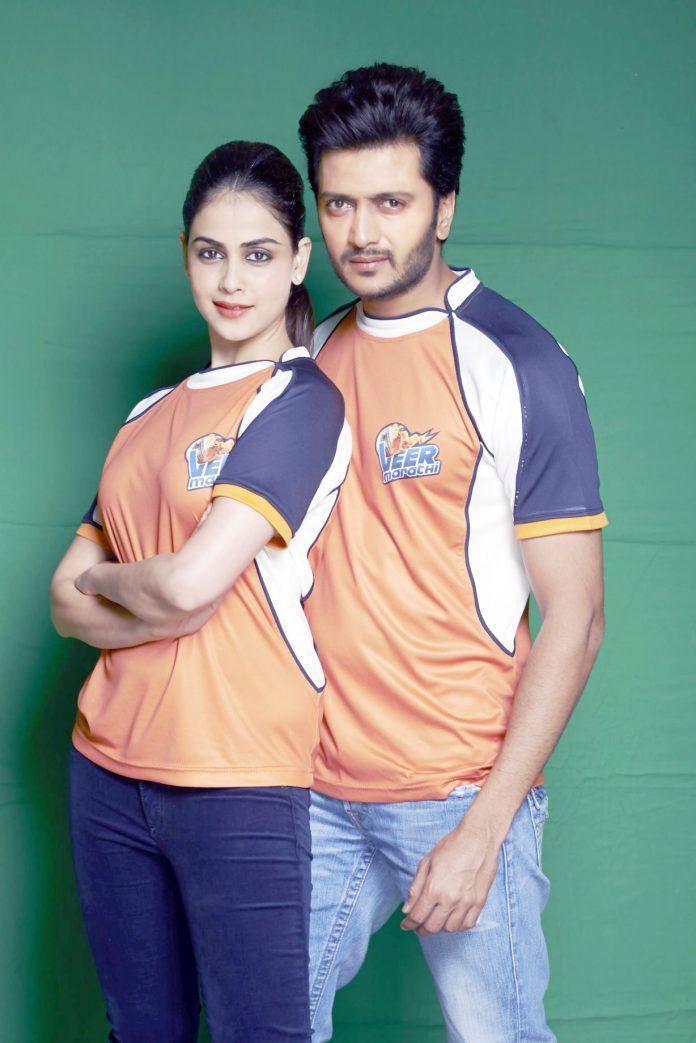 BollywoodGaram.com: Comedian and actor Riteish Deshmukh and his team Veer Marathi launched the Zee Talkies calendar in Mumbai on January 21, 2014. The famous actor talked about his preparation for the upcoming Celebrity Cricket League season. The owner of the CCL team shared that his wife Genelia used to cheer for him ten years ago when he used to play for Mumbai Heroes.
When asked about his responsibilities as the owner of a CCL team, the actor said that earlier he used to just go and play and do the job which was assigned to him, but now he has to get the best 11 players together and organize everything needed for the team formation. Deshmukh went on to say that it is like handling the production of a movie, but that he has a great team to take care of it.
In 2013, Riteish's team reached the semifinals and the actor was asked if the expectations are high for 2014 as well. The actor replied that in 2013, the team was not under any stress, due to which they reached the semifinals and in 2014, they intend to do the same thing. While talking about his wife Genelia's support, Deshmukh said that she has been there for him for 10 years, even when he used to play for Mumbai Maidens.
Riteish went on to explain that Genelia can single handedly match a crowd in cheering.