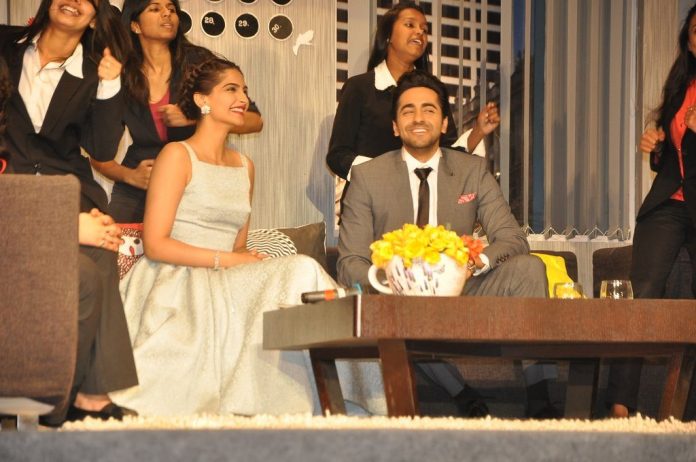 BollywoodGaram.com: Movie Name: Bewakoofiyaan
Cast: Sonam Kapoor, Rishi Kapoor and Ayushmann Khurrana
Director: Nupur Ashtana
Release Date: March 14, 2014
Bollywood Garam Rating: 3 and a half stars
The latest Bollywood flick 'Bewakoofiyaan' is filled with fun moments and some great performances and offers good entertainment for the weekend. The movie does not have a particular story to narrate, but the director has created some very predictable situations for the audience.
Two lovebirds cannot see anything else but each other and believe that love can help them exist. Writer Habib Faisal has brought a fresh screenplay with a complete Indian urban feel. The best part of the movie is that there are no surprises, no big incidences and no twists and turns, just complete and good entertainment.
Sonam and Ayushmann's chemistry is definitely worth checking out. Sonam will be seen in a bikini, while Ayushmann is at its comic best. There are no doubts when it comes to Rishi, as he is known for his amazing acting capabilities and can transform himself into any character. The makers have chosen some amazing locations, which only added to the richness of the frames which have been designed perfectly. Thumbs up for its entertainment content, but thumbs down for having nothing at all when it comes to the story.