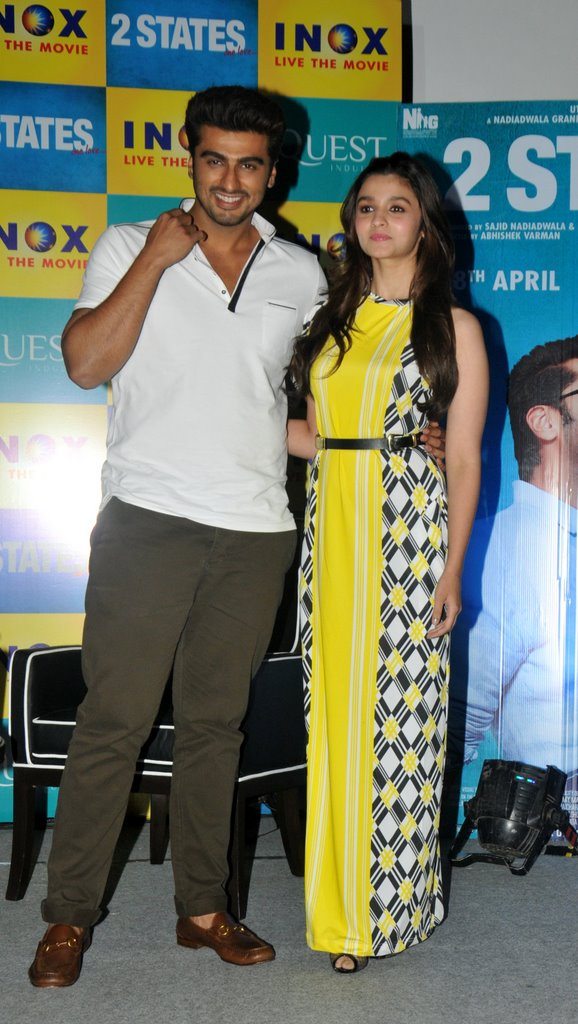 BollywoodGaram.com: The lead actors from the upcoming movie '2 States', Alia Bhatt and Arjun Kapoor promoted their flick at a press conference which was held in Kolkata on April 8, 2014. The latest movie is based on Chetan Bhagat's book '2 States' and is all set to hit theatres on April 18, 2014.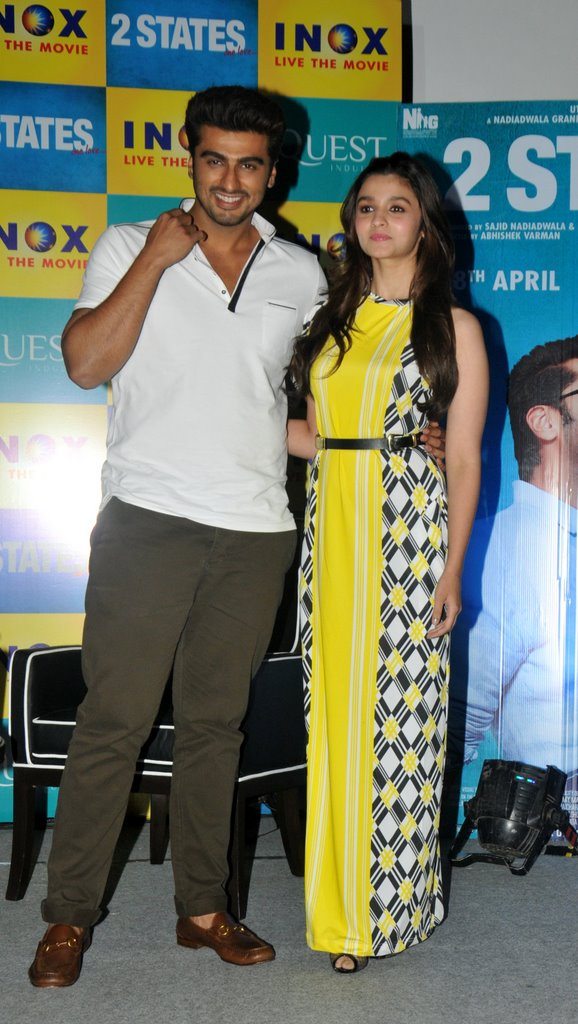 During the promotional event, Kapoor said that it appears as a broad family and romantic movie, but there is also an emotional layer during the boy's journey when he is trying to convince everyone that two people who love each other deserve to be happy together.
The movie depicts the love story of a couple who belong to two different states and their struggle to convince their families that they should be together.