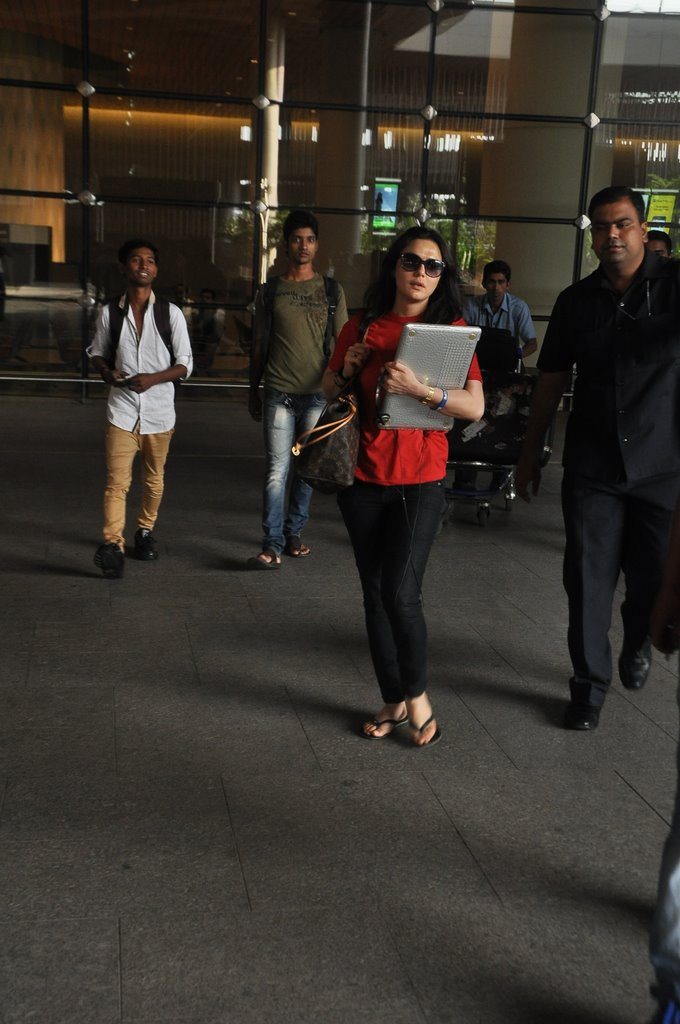 BollywoodGaram.com: Bollywood star Preity Zinta is celebrating following the success of her Indian Premiere League Team Kings XI Punjab in the recent IPL 7. Zinta – who is the owner of the team – was snapped at the airport as she returned from an IPL 7 match.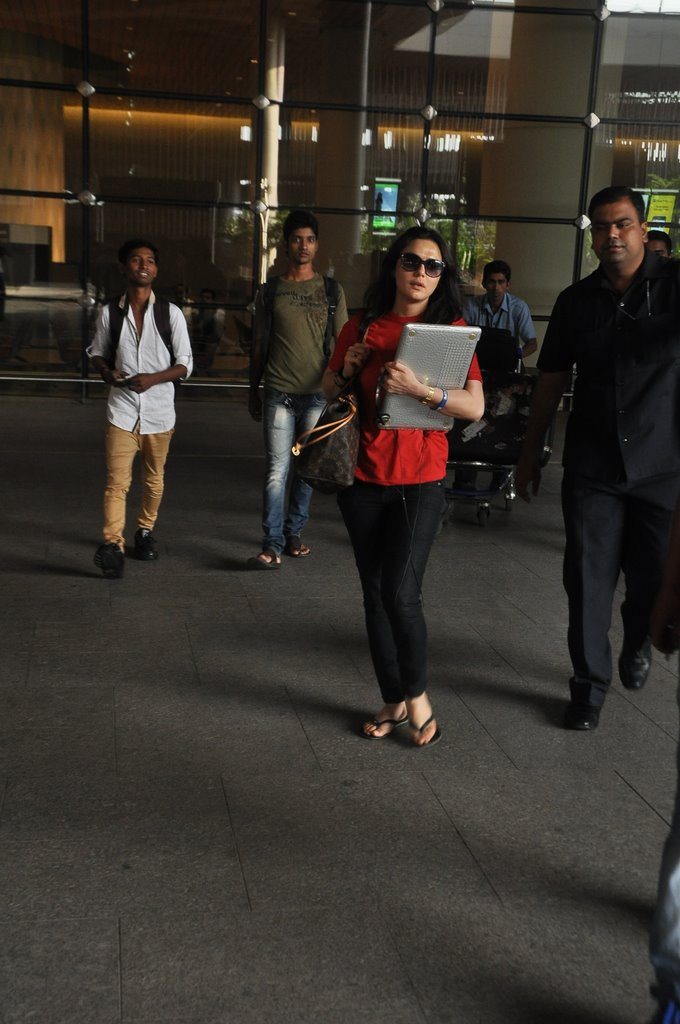 Zinta was snapped wearing a casual red top, pair of jeans and slippers. The actress has not been very active in Bollywood in recent times, but has made a few special appearances. The Bollywood star owns the IPL team with Ness Wadia and others and acquired its ownership in 2008. Until 2009, the actress was the only woman to own an IPL team and was also the league's youngest owner.
Zinta has been involved in launching ticket sales and promoting the team.