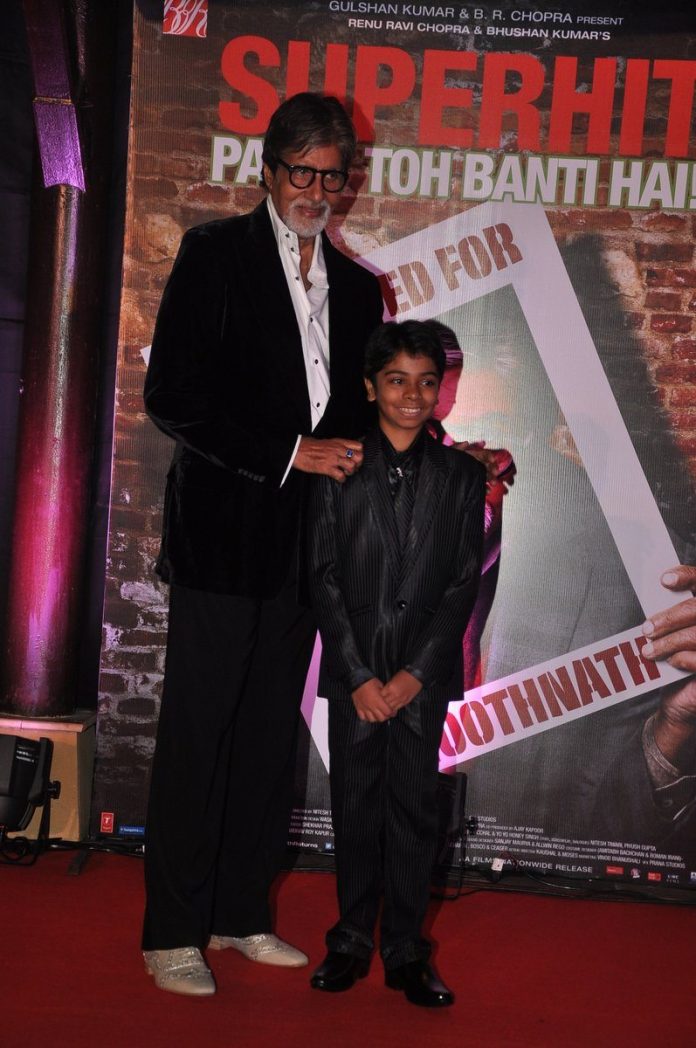 BollywoodGaram.com: An official from the Uttar Pradesh government announced on May 1, 2014 that it has been decided that Bollywood movie 'Bhoothnath Returns' will be tax free across the Indian state. The official went on to say that the decision to make the Amitabh Bachchan movie tax free was made at the highest level.
The flick is produced by Bhushan Kumar and Ravi Chopra and is currently being showed in around 200 theaters in the state. The government official also explained that with the latest decision, they are hoping that an increased number of people will be able to see the movie which promotes voting. The principal secretary of Entertainment Tax, Biresh Kumar said that the government's order of the flick being tax free was released on April 30, 2014.
The Salman Khan starrer movie 'Jai Ho' and the Madhuri Dixit starrer movie 'Dedh Ishqiya' were also made tax free in the state of Uttar Pradesh. However, the decision to make these two movies tax free caused controversy, as the decision came just days after Salman and Madhuri performed at an event in the native village of the chief minister Akhilesh Yadav.
Opposition parties alleged that the tax waiver was made due to the stars' performances at the Saifai Mahotsav in the village.