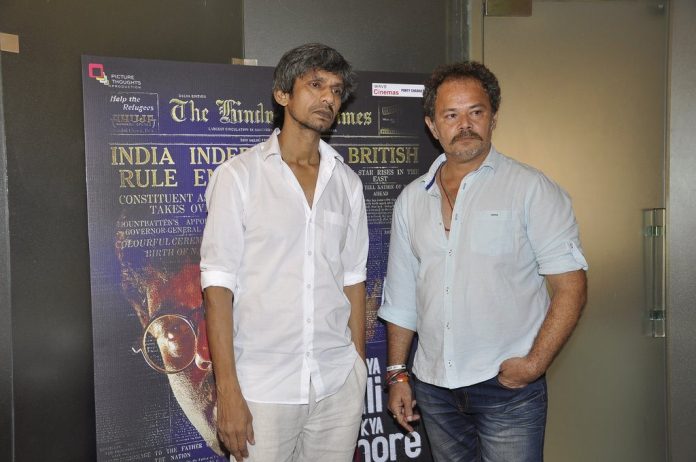 BollywoodGaram.com: Movie Name: Kya Dilli Kya Lahore
Cast: Vijay Raaz, Manu Rishi, Vishwajeet Pradhan and Raj Zutshi
Director: Vijay Raaz
Release Date: May 2, 2014
Bollywood Garam Rating: 2/5 stars
The latest Bollywood movie is set in post-independence period and deals with the subject of partition of India and Pakistan. The story of the movie has been narrated with strong lines penned by Gulzaar.
The director conveyed a story which narrates the disturbance between the two countries and this has resulted in leaving just two soldiers alive. The beginning of the movie goes smoothly and has a good flow, but during the second half, the interest becomes diluted. It can be said that Raaz failed to execute the movie well, but 'Kya Dilli Kya Lahore' has a great story. It just needed that extra touch in order to be good enough to be called entertainment.
Manu Rishi is an actor who has not been well-used in the industry. Meanwhile, Raaz has done his best and his work is just near perfection. As it is his directorial debut, Raaz has scored reasonably well, but audience might expect more from him the next time they enter the cinema to watch a Vijay Raaz movie.
The movie delivers a clear message that war does not have any benefits for anyone. When human beings clash against each other they can only cause loss and pain.