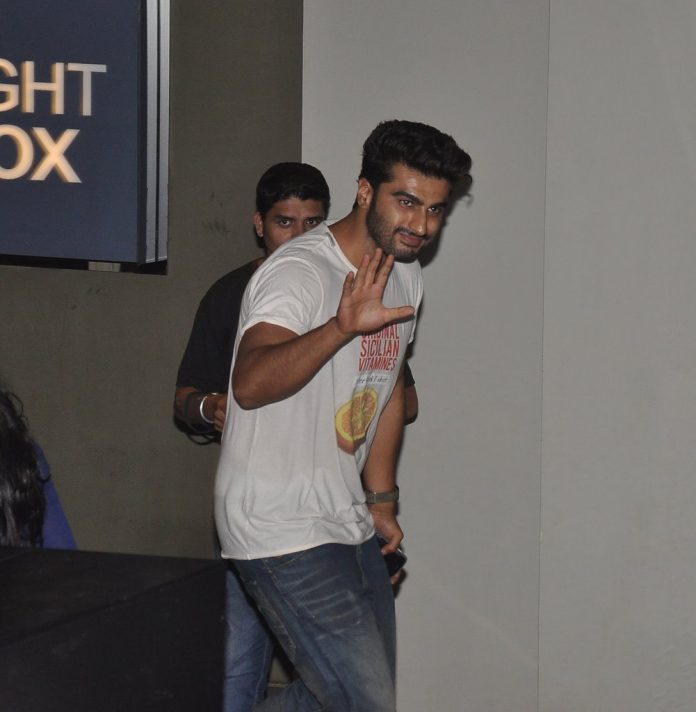 Indian actor Ranbir Kapoor attended the special screening of the Hollywood movie 'X-Men: Days Of Future Past' which was held at LightBox in Mumbai on May 16, 2014.
The screening was also attended by Arjun Kapoor, Arunoday Singh and director Ayan Mukherjee. ' X-Men: Days of Future Past' is a story about professor and Magneto played by Ian McKellen who send Wolverine played by Huge Jackman in the past to change the events which led to the war between the humans and mutants.
All the stars for the special screening event appeared in casuals. Arjun's father Boney Kapoor in recent times met with an accident due to which the actor was in a state of shock.