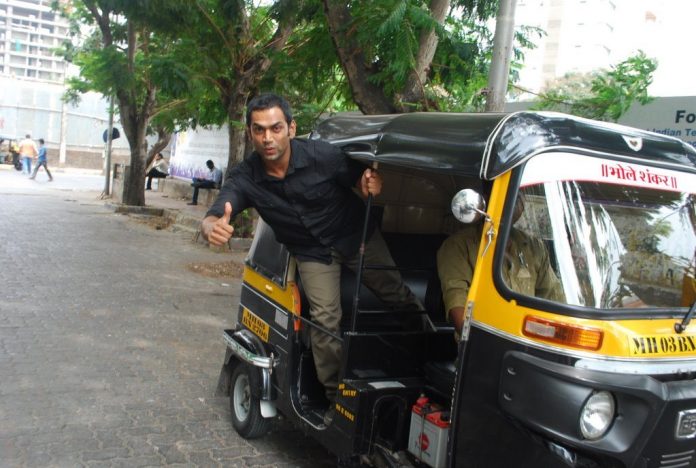 Upcoming Bollywood film 'Filmistaan' had its promotion outside Amitabh Bachchan and Shahrukh Khan's residence.
In another instance of an innovative promotion stunt, lead actors of the movie 'Filmistaan' were seen promoting their movie outside the residences of Bollywood superstars Amitabh Bachchan and Shahrukh Khan in Mumbai on June 2, 2014.
The movie 'Filmistaan' is directed and written by Nitin Kakkar.
The movie was screened at the Busan International Film Festival , the Mumbai Film Festival and also the International Film Festival of Kerala. At the 60th National Film Awards 2012 the movie has won the Best Feature Film in Hindi.
The story revolves around a boy named Sunny who is a Bollywood maniac and wants to become an actor, he fantasises about becoming the quintessential Bollywood heart-throb.
The movie also stars Inaamulhaq, Kumud Mishra and Gopal Dutt.