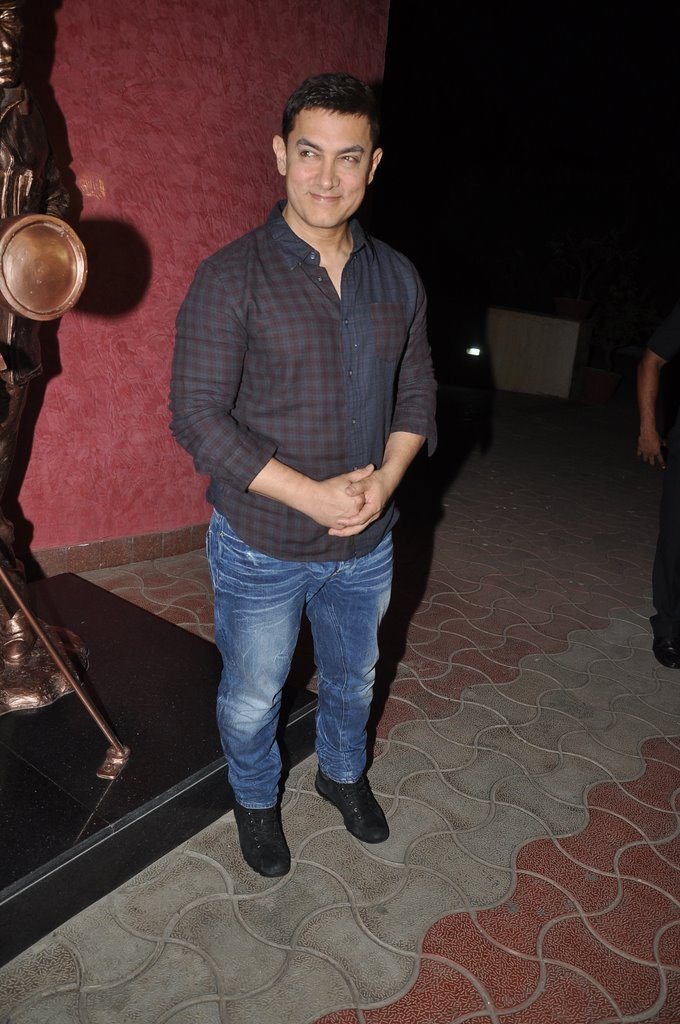 Aamir Khan launches 'Chale Chalo', the documentary that shows the making of the movie Lagaan.
Actor-Producer Aamir Khan released his documentary – titled "Chale Chalo" which is about the journey of his film "Lagaan" – at the YRF studios in Mumbai on June 8, 2014. The documentary was simultaneously screened at the YRF studios and premiered on TV channel '& Pictures' – which is a Hindi satellite movie channel in India based in Mumbai.
The usually media-shy Aamir interacted with the press at the event, "I am so glad I can show this film to the nation. I am extremely happy for the first time we will see this film live. This film is about the journey of how we made 'Lagaan' and we wanted to make it on record.", said Aamir.
The Documentary has already won a national award for the best documentary film. Karan Johar hosted the show and also interacted with Aamir during the commercial breaks.