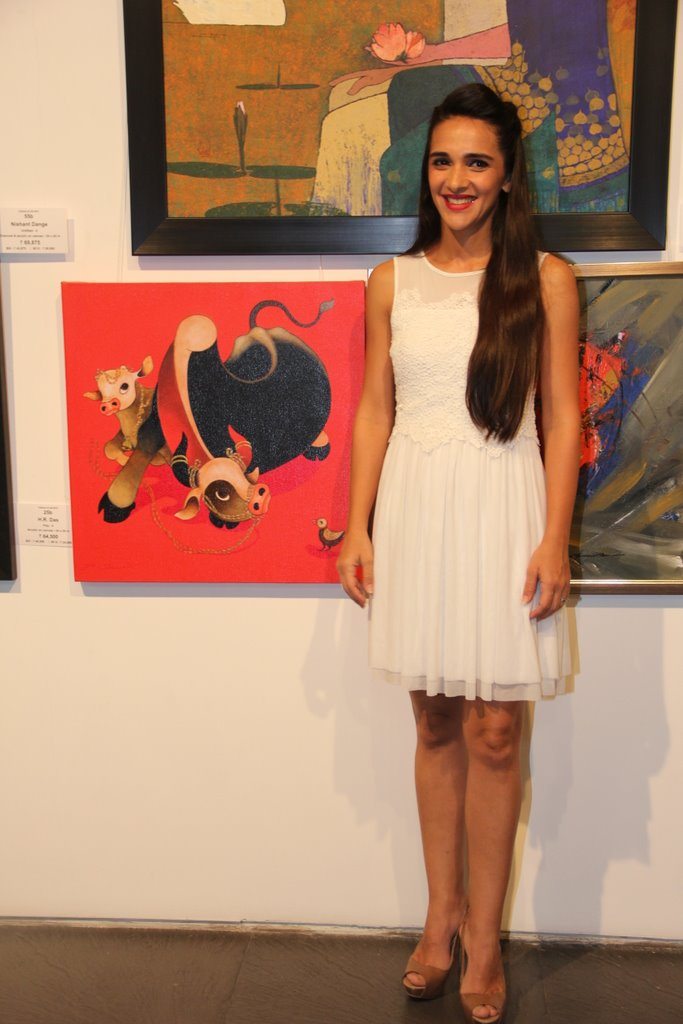 Colours of Life Art exhibition organised by CPAA in Mumbai.
Actors Madhoo, Tara Sharma and columnist Shobhaa De attended the Colours of Life art exhibition which was organized by the CPAA in Mumbai on June 7, 2014.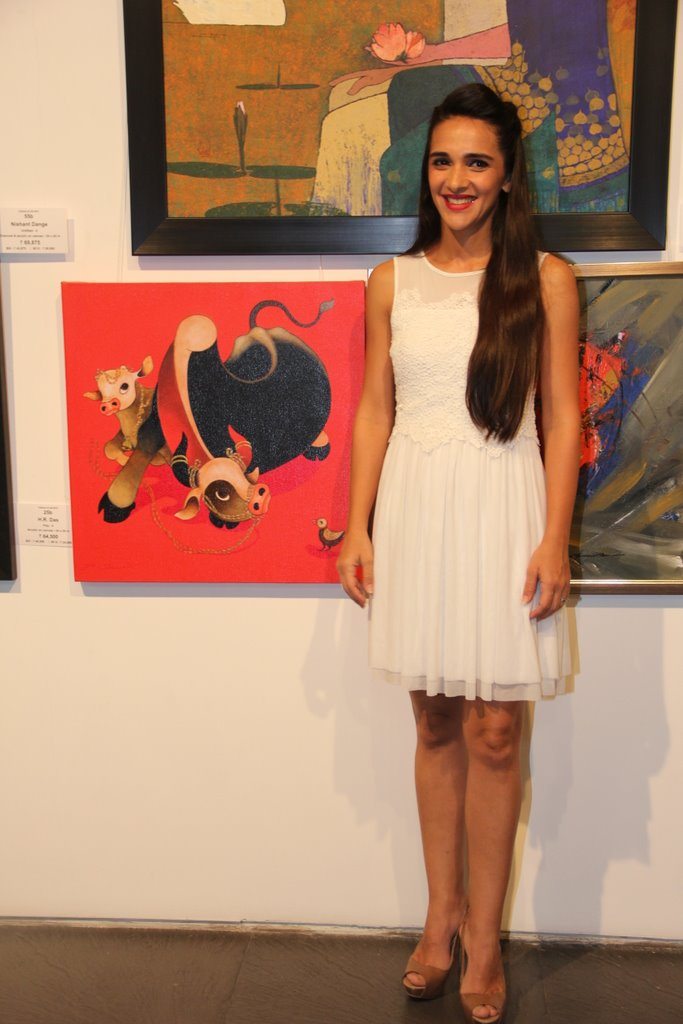 Tara Shrama appeared for the exhibition in a dainty white dress, she also posted a pic on Twitter and wrote, "I hadn't deliberately matched colours but looking at this pic realise it's colour coordinated apt for Colours of Life."
Actress Madhoo who had shot to fame after her role in the movie 'Roja' also looked pretty in a casual outfit and minimum make up. The celebrities and other guests at the event lit the lamp to inaugurate the exhibition.
Columnist and socialite Shobhaa De looked stunning in a black outfit.