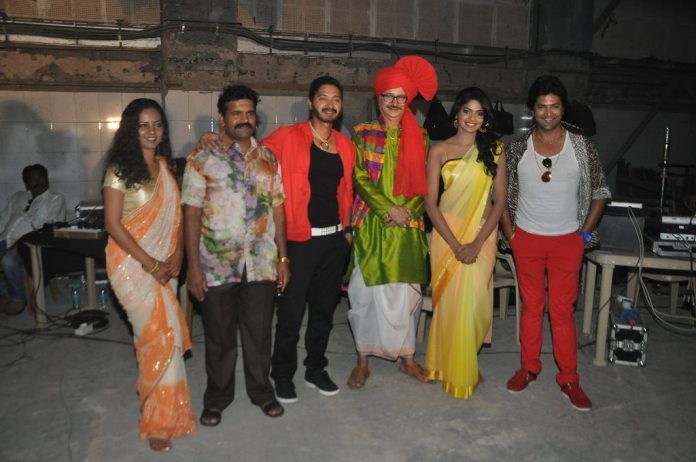 Marathi movie Poshter Boyz gets tech savvy with its promotions.
Bollywood actor-turned-producer Shreyas Talpade's movie 'Poshter Boyz' has become the first Marathi movie to have a Google Hangout. The hangout was conducted on June 18, 2014.
The Google Hangout of 'Poshter Boyz' focussed on questions that are raised within the movie. During the interactive hangout session, Shreyas also spoke about the music of the film which has been composed by Leslie Lewis. Shreyas even promoted the hangout session via Twitter, inviting people to join in.
The highlight Poshter Boyz's music is the opening track – a fusion of romantic melody, lavani and a bhajan – which has been arranged to introduce the three main characters of the movie played by Dilip Prabhavalkar, Hrishikesh Joshi and Aniket Vishwasrao.
The makers of the movie recently launched the theatrical trailer of the of the film and it has received an overwhelming response on the official Affluence Movies Youtube channel, it touched 1.5 lakh within four days of its release.
Shreyas said that Poshter Boyz revolves around the story of three ordinary men who accidentally find themselves on a poster which promotes vasectomy. The film blends a little bit of humor along with the theme of social awareness.