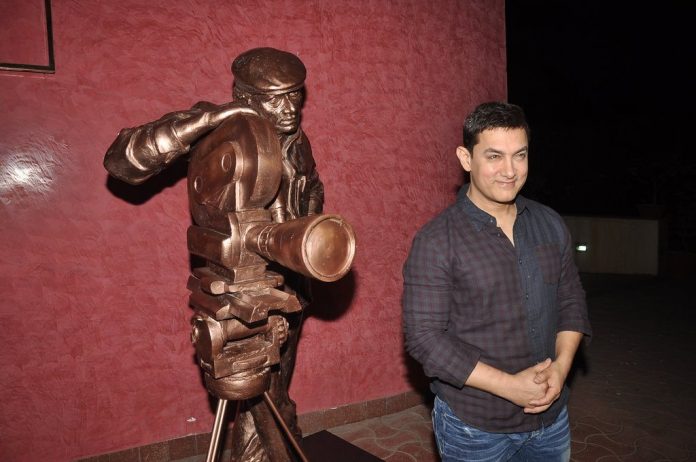 Aamir Khan to appear in court over killing of Chinkara.
Bollywood star Aamir Khan seems to be next in line – after actor Salman Khan – to be in trouble with the law. The 'Taare Zameen Par' actor is facing a legal case over the killing of a chinkara – species of a Gazelle – during the filming of 'Lagaan' in Gujrat.  Reports say that the case was filed against the actor and the entire crew of  'Lagaan' – which had released in theaters way back in the year 2001.
A petition was filed in 2006 – six years after the alleged incident took place – in the Bhuj court over the killing of a Chinkara during the shoot of the movie. More reports said that an official from the forest department, J.V. Vyas had filed a complaint in 2006 against the 'Lagaan' team, the complainant claimed that the team had illegally shot a Chinkara.
After the complaint was filed, the 'Ghulam' actor moved to the court in 2008, seeking to squash such allegations, Aamir had said that he and his team had nothing to do with the alleged crime.
Aamir added that the makers of the movie had completed the shoot in 2000 and questioned the the six year gap after which this complaint has emerged. The next hearing of this case is expected to begin on June 30, 2014.
This is n0t the first time a Bollywood movie's cast and crew has been accused of playing havoc at rustic movie locations, actor Salman Khan and his entire team of 'Hum Saath Saath Hain' were accused of killing an Indian Black Buck while shooting for the film in the state of Rajasthan.