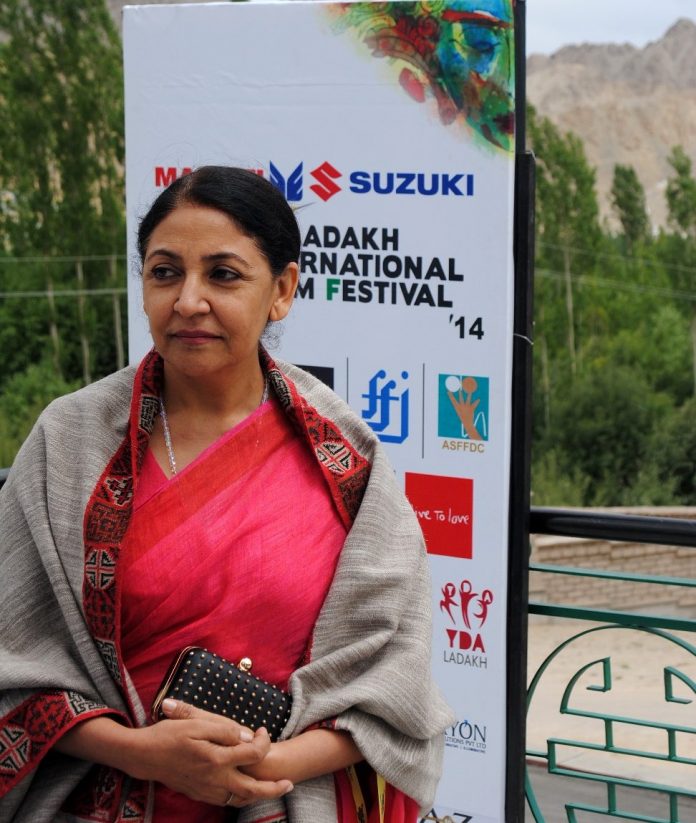 Ladakh International Film Festival 2014 concludes on June 29.
The 3rd edition of the Ladakh International Film Festival (LIFF) started off on June 27, 2014 and concluded on June 29, 2014. The festival first premiered in 2012 and is held in the serene Indian Himalayan town of Leh. Apart from its unique showcase of cinematic splendor, the festival venue – at an altitude of around 11,000 feet – is what garners much appeal.
Towering film personalities like Rakesh Omprakash Mehra, Rajit Gupta, Amole Gupte, Salim Arif, and Deepti Naval attended the young film festival.
LIFF opened with director Kamal Swaroop's 'Rangbhoomi' which showed veteran filmmaker Dadasaheb Phalke's journey to Benaraas.
Rakesh Mehra's docu-feature on Hindi cinema 'Bollywood: The Greatest Love Story Ever Told' was also screened at the festival in an open air auditorium of Druk White Lotus School.
"I had the chance to take my film 'Bhaag Milkha Bhaag' to Europe, US and other places in India. But something felt right and I opted for this place. In the years to come the festival will grow and Ladakh will emerge as an important destination in out cinema," said Mehra at the LIFF gathering.
Bollywood's eccentric director Anurag Kashyap's psycho thriller 'Ugly' – which created a buzz at the Cannes Film Festival this year – was also screened at LIFF.
A total of 67 films including films from countries like Iran and Korea were screened throughout the three days of the festival.
The venue was made famous after it featured in Aamir Khan's 2009 blockbuster film '3 Idiots'.