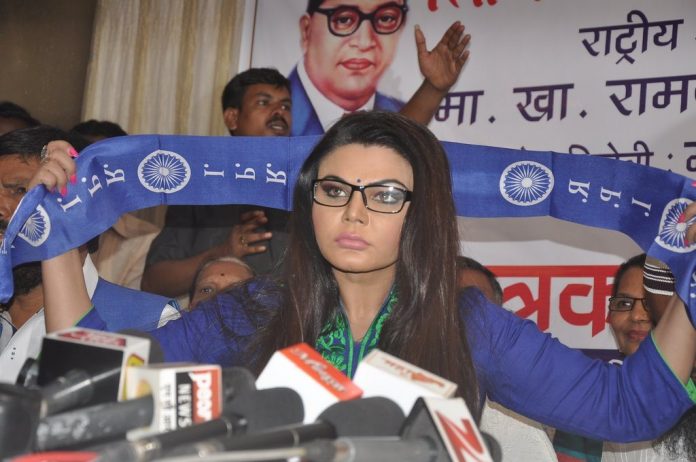 Rakhi Sawant to to give her political career another shot.
Bollywood's eternal item girl Rakhi Sawant performed miserably at the recently concluded annual general Lok Sabha Elections, however, the starlet has now joined hands with Ramdas Athawale led- RPI.
The actress at an event on June 28, 2014 said that she would not hesitate to contest the upcoming assembly elections against the MNS chief Raj Thakeray.
The feisty siren added that she is not scared of contesting anybody. On the other hand, Athawle said that Rakhi is a known face in every household and that she is known in the cities as well as in villages.