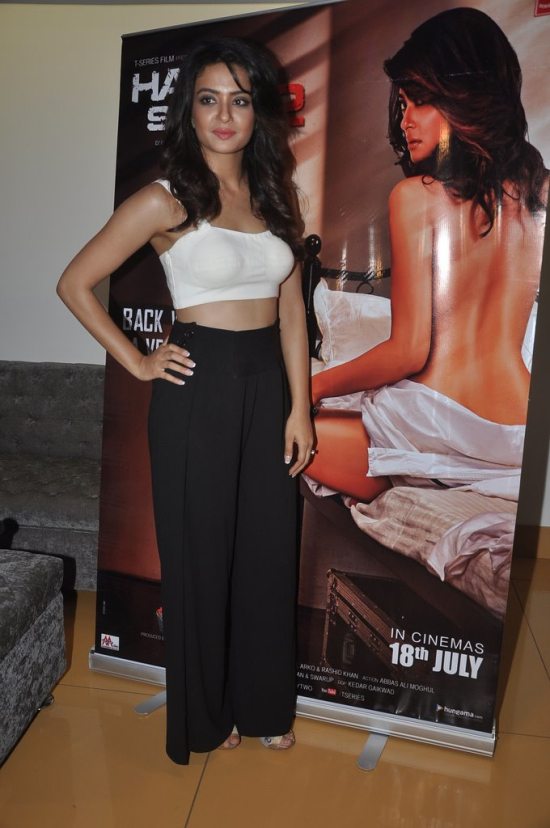 Movie Name: Hate Story 2
Cast: Jay Bhanushali, Surveen Chawla, Sushant Singh
Director: Vishal Pandya
Genre: Suspense Thriller
Release Date: July 18, 2014
Run Time: 130 minutes
Bollywood Garam Rating: 2.5/5 stars.
The much awaited "erotic thriller" Hate Story 2 – sequel to the 2012 'Hate Story' – hit the big screens on July 18, 2014. Starring TV-turned-film actors Jay Bhanushali and Surveen Chawla, Hate Story 2 wasn't quite the nail- biting experience.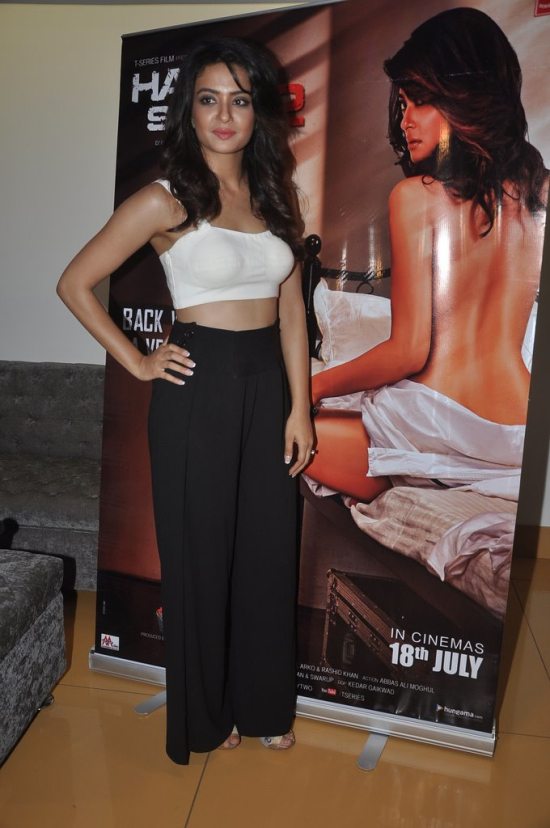 Au contraire to the posters and trailers, the film wasn't high on "erotic" or "thriller" components. The plot of the film is centered around femme fatale (Surveen Chawla) who plays the role of Sonika. The heroine is on a vengeful mission – a rare breed in Bollywood – to settle scores with those who have robbed her of her life. The baddie in question here is politician Mandar Mhatre (Sushant Singh) who keeps the damsel-in-distress (Surveen) tethered to his leash.
Sonika (Surveen) – who is termed as Mhatre's 'rakhail' – is desperate to free herself from her tormentors and dreams of a better life with eternal love. It is at this juncture that Akshay (Jay Bhanushali) – who is Chawla's photography classmate – steps in. What follows is an obviously predictable love angle between the two.
Lost in the land of love; they elope, make love and sing away, until the very obvious looming threat of Mhatre (Singh) finding them turns into reality. Akshay (Jay) is murdered and Sonika (Chawla) is buried alive, however, as fate would have it, Surveen survives so that she can avenge her lover's murder.
What follows is not only a series of predictable events, but a confusingly laid out screenplay. Surveen manages to rise to the occasion in a few scenes, like the one where she stutters in Mhatre's presence, she sinks into the skin of a tormented and sexually violated character with great skill.
Jay Bhanushali who enters the film after 40 mins of the beginning, doesn't have much to chew on. His character is skeleton in structure and apart from a few songs, the young lad didn't have much to do.
It is villain Sushant Singh who manages to steal the show with his sinister performance done to perfection. However, dialogues like; "Baba kehtey they, chinti ke par aur nagin ke sar shuruaat mei hi kuchal dene chahiye," are just a put-off and make audiences wonder about what exactly were the writers thinking?
The writers also bear the burden of a weak script marred by illogical twists and turns. Alas! Sunny Leone's 'Pink Lips' also couldn't be the saving grace for 'Hate Story 2'.
Bollywood Garam doles out 2 out of 5 stars to Hate Story 2, audiences who are keen to watch TV favorites Suveen Chawla and Jay Bhanushali are welcome to make a trip to the cinema halls.