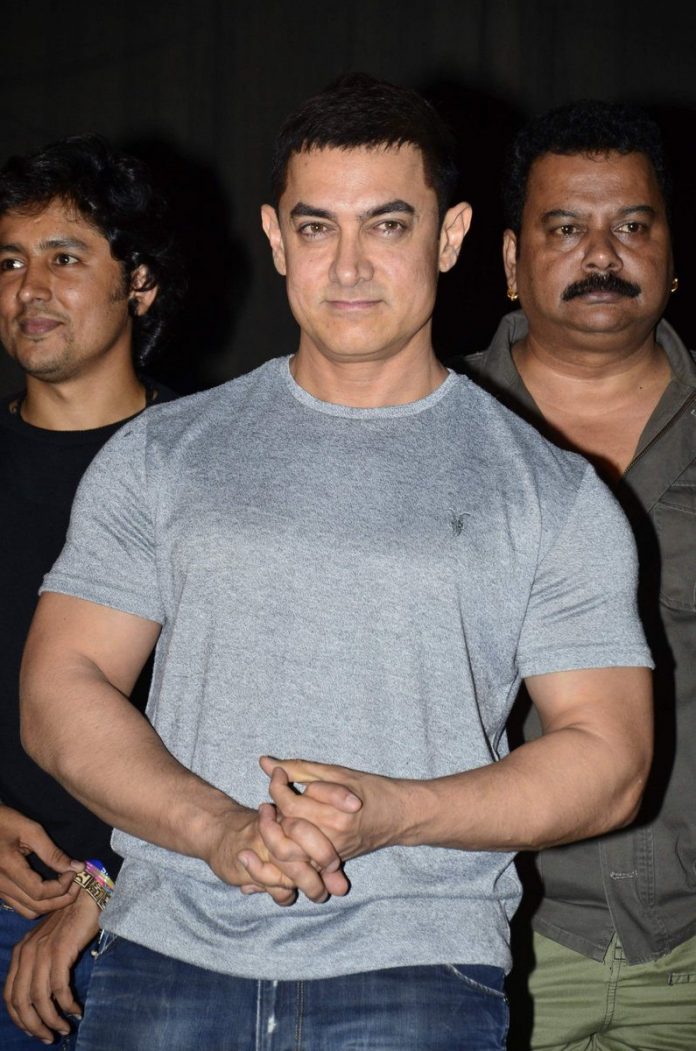 P.K. star Aamir Khan supports long time friend Makarand Deshpande by attending his film's premiere.
Bollywood superstar Aamir Khan attended the premiere of Makarand Deshpande's Marathi flick 'Saturday Sunday' held in Mumbai on August 6, 2014. Deshpande has worked in an assorted collection of mainstream as well as off beat Bollywood movies.
Makarand has worked in Bollywood flicks like 'Qayamat Se Qayamat Tak', 'Sarfarosh and 'Swades'.
Aamir and Makarand have had a long standing association and thus, the P.K star was curious to catch the screening.
Aamir's P.K (Peekay), which is all set to release in December 2014, has already gotten itself into some hot water over its first look poster, which has Aamir posing nude on it with nothing but a little transistor covering his bare essentials!