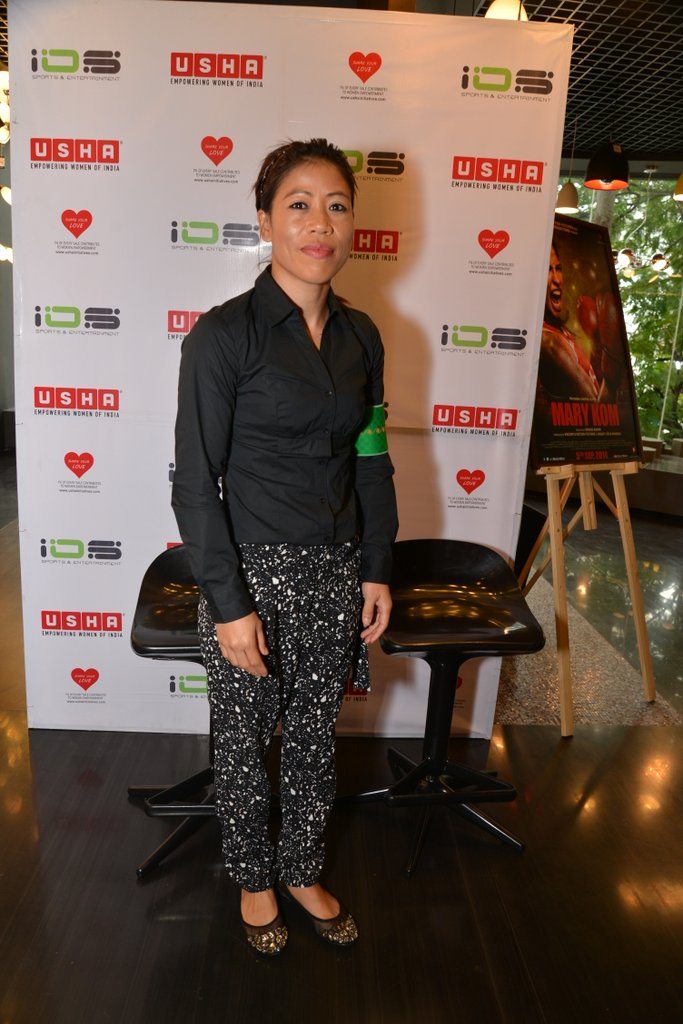 In a bid to promote women's empowerment, boxer Mary Kom attends The Hab by Usha.
Ace Indian boxer Mary Kom attended The Hab by Usha, an event promoting women's empowerment, which was held at Khar, Mumbai on August 13, 2014. The Indian boxer was accompanied by her husband Onkholer Kom.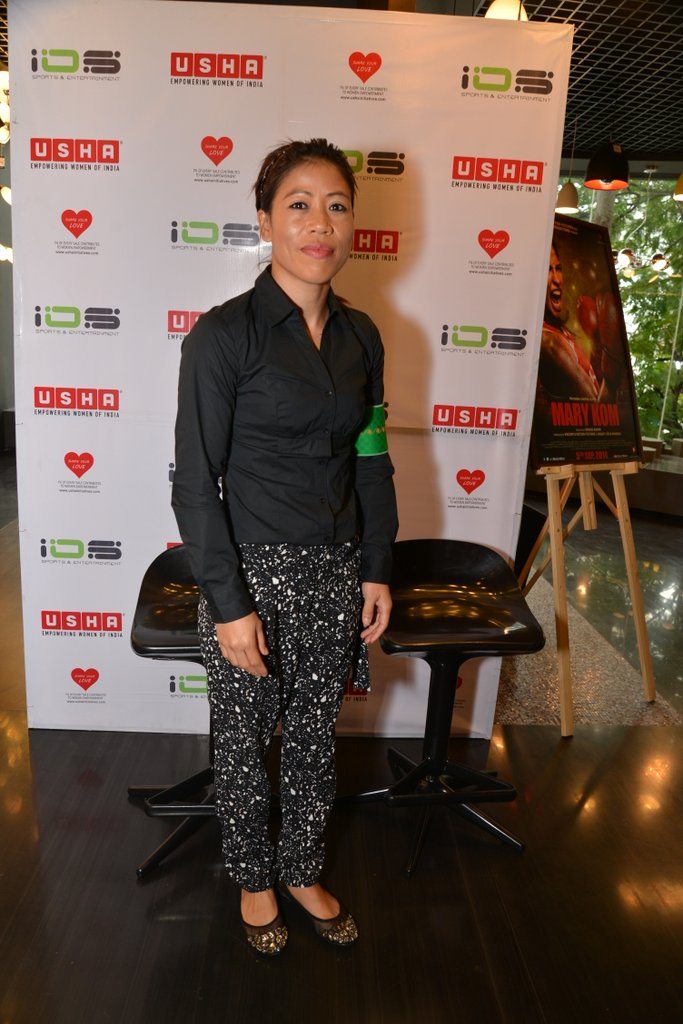 Mary Kom looked ultra trendy in an all black attire, the golden sequined shoes were definitely an eye-catcher. 
The boxer, who is waiting for the release of her biopic flick – Mary Kom – starring none other than Bollywood heroine Priyanka Chopra said, "It is very encouraging to see how Usha International has been instrumental in the field of women empowerment through their pan India Silai school initiative."
The 31-year-old gritty athlete added that it is important for women today to be independent and to earn a living for themselves.
Mary Kom is all set to release on September 5, 2014. Audiences have already been enticed by the film's trailer that went viral soon after its release. The journey of an Arjuna Awardee female boxer portrayed on celluloid, makes for an intriguing cinematic spectacle!