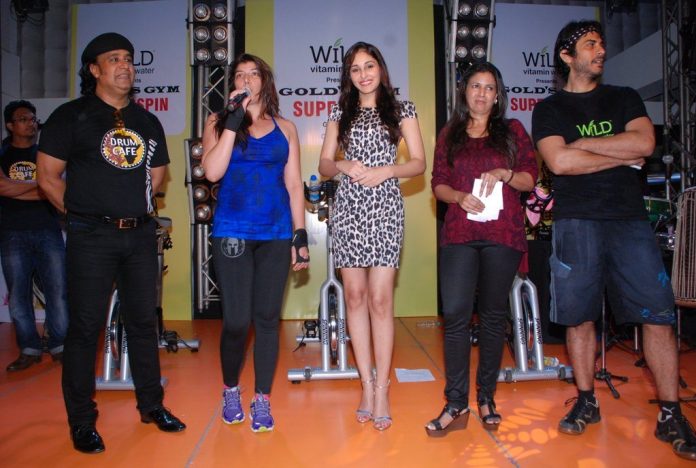 Fitness buffs, Vikas Bhalla and Pooja Chopra at Gold's Gym Superspin event.
Actors Vikas Bhalla and Pooja Chopra attended the Gold's Gym's Superspin event held in Mumbai on August 24, 2014. Chopra looked stunning in an animal print dress while Vikas arrived in a casual outfit.
Bhalla interacted with the media and said, "Gold's Gym keeps organizing such great events on a regular basis." The actor has been a regular in working out at the Gold's Gym since 10 years.
Vikas added that the spinning event is probably one of the most popular events. The actor was seen in the Salman Khan starrer movie 'Jai Ho' in 2014 and has also appeared in many of the TV shows.