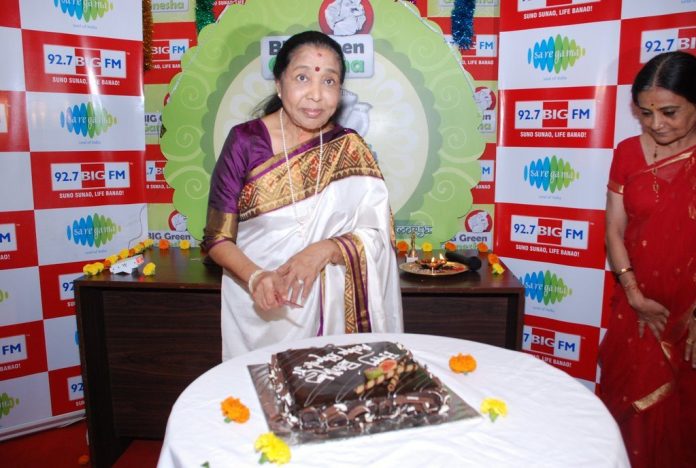 It's raining festivity as singer Asha Bhosle celebrates Ganesh Festival at BIG FM.
Veteran Indian singer Asha Bhosle was seen at Mumbai city's popular radio station – BIG FM, where the Ganesh Festival was being celebrated on September 1, 2014. The 'Jaanam Samjha Karo' singer was seen wearing a traditional sari. The singer celebrated her birthday and recorded for a special show at 92.7 BIG FM.
Asha is all set to turn 80 on September 8, 2014. The singer has made a mark in folk, Indian classical music and pop genres. Apart from Hindi, she has also sung songs in 20 different Indian and foreign languages.
In 2006, the versatile singer said that she had sung more than 12,000 songs and in 2011, she was recognized, by The Guinness Book of World Records, as being the 'Most Recorded Artist' in the world. In 2013, she made her acting debut in 'Mai' which received a lot of critical acclaim.