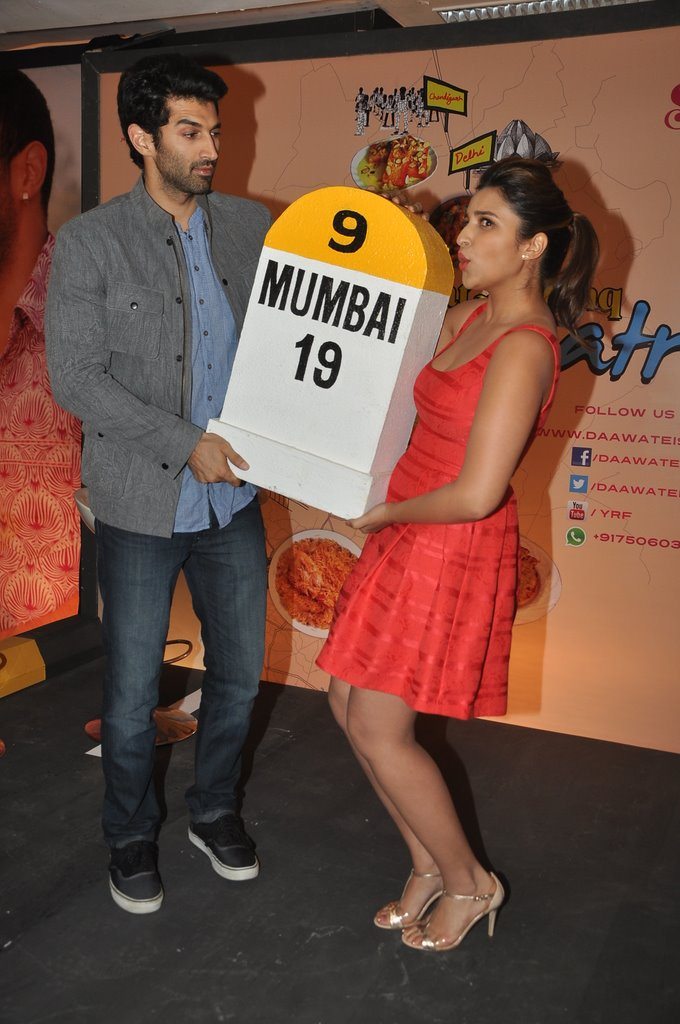 Full of flavour in the beginning, but fizzes out by the end. Daawat-e-Ishq movie review
Movie Name: Daawat-e-Ishq
Cast: Parineeti Chopra, Aditya Roy Kapur, Anupam Kher
Director: Habib Faisal
Genre: Romance/Comedy/Drama
Release Date: September 19, 2014
Run Time: 123 minutes
Bollywood Garam Rating: 3/5 stars.
The much-awaited Daawat-e-Ishq directed by Habib Fasal – who has film's like Do Dooni Chaar under his belt – made its way to the cinema screens on September 22, 2014.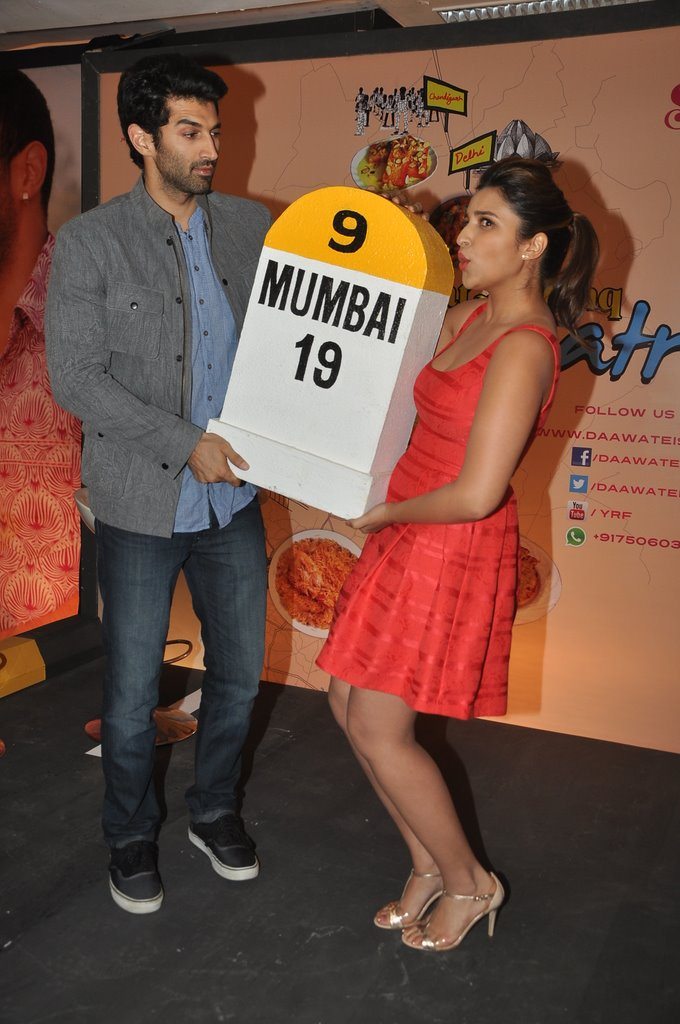 The film's posters and trailers promised a mouth-watering and gala Yash Raj style saga, however, what got served was a watered down version of the promise – a not so delicious concoction of multiple tracks jammed into 2 hours of run time.
Hyderabad's Gulrez (Parineeti Chopra) is a national level basket ball champion and works as a shoe sales girl, her father, played by Anupam Kher is like any other honest middle-class man – a former high court clerk – hoping for his daughter to get married into a good family and has saved up money for his daughter's wedding. But no amount of money is good for the dowry seeking prospective grooms who coming knocking at their doorstep.
Upset and frustrated, the duo's intentions suddenly shift from innocent and helpless to conniving and con-people. Gulrez and father travel to Lucknow where they encounter the glib talking, 12th grade failure – Tariq (Aditya Roy Kapur). Tariq however, is the owner of an ancestral kebab-restaurant that does amazing business and food runs in his blood, hence, he very naturally becomes scheming Parineeti's target – she plans to slap dowry harassment cases on rich men in order to avenge the wrongdoing that she went through.
It is the clash of these two tracks that make us wonder about where exactly is the film trying to go. The social message that is interwoven into the romance/slight crime-like plot is completely convoluted.
However, it is Parineeti's effervescence and Aditya's complete mastery over his character that are the saving grace of the otherwise muddled up screenplay.  Anupam Kher too does a good job of the slightly vulnerable but supportive father. Parineeti's Hyderabadi accent is definitely a winner!
Director Habib Faisal has the innate capability of beautifully capturing the socio-cultural milieu within which his characters are set; the typical by-lanes of Lucknow and all the yummy food that makes you salivate, are some of the winners in the film.
The film loses out because it wasn't on track; it derails after a certain build up and fails to come back onto the right path. The film's twists and turns that culminate into an obvious love angle between Parineeti and Aditya, who confess their feelings for each other at a railway platform, are quite illogical.
Was it a crowd pleaser with lots of songs, colour, masala and fun? Yes. Was it as good a film as it could have been considering an appealing lead pair and a good intention? No.
Bollywood Garam settles for 3 out of 5 stars for Daawat-e-Ishq.