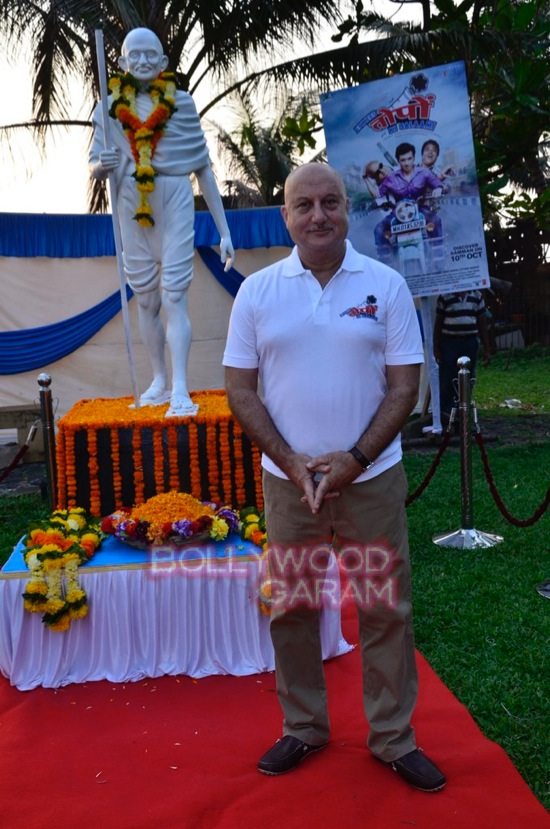 Anupam Kher, Neha Dhupia from 'Ekkees Toppon Ki Salaami' were seen cleaning the streets of Mumbai.
Bollywood actors and cast of upcoming movie 'Ekkees Toppon Ki Salaami' took active part in PM Narendra Modi's 'Swachh Bharat' campaign for a cleaner India in Mumbai on October 2, 2014. Modi had appealed to people to dedicate 100 hours a year towards cleaning their towns and cities.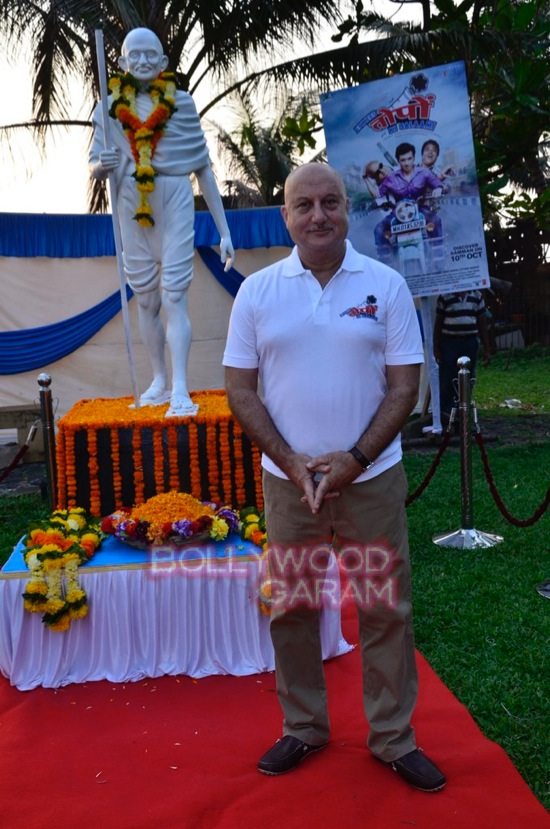 The aim is to clean up the country by 2019, by the 150th anniversary of Mahatma Gandhi. Anupam, Neha and Divyendu Sharma, along with others from the team got down on the streets with brooms to clean the city streets.
The initiative has so far roped in many celebrities, including the cast of 'Ekkees Topon Ki Salaami'. Modi had also nominated actors Priyanka Chopra, Kamal Haasan, Salman Khan and cricketer Sachin Tendulkar among others under the 'Swachh Bharat' campaign.
'Ekkees Toppon Ki Salaami' is all set to release on October 10, 2014 and will promote Mahatma Gandhi's thoughts and deeds in action.