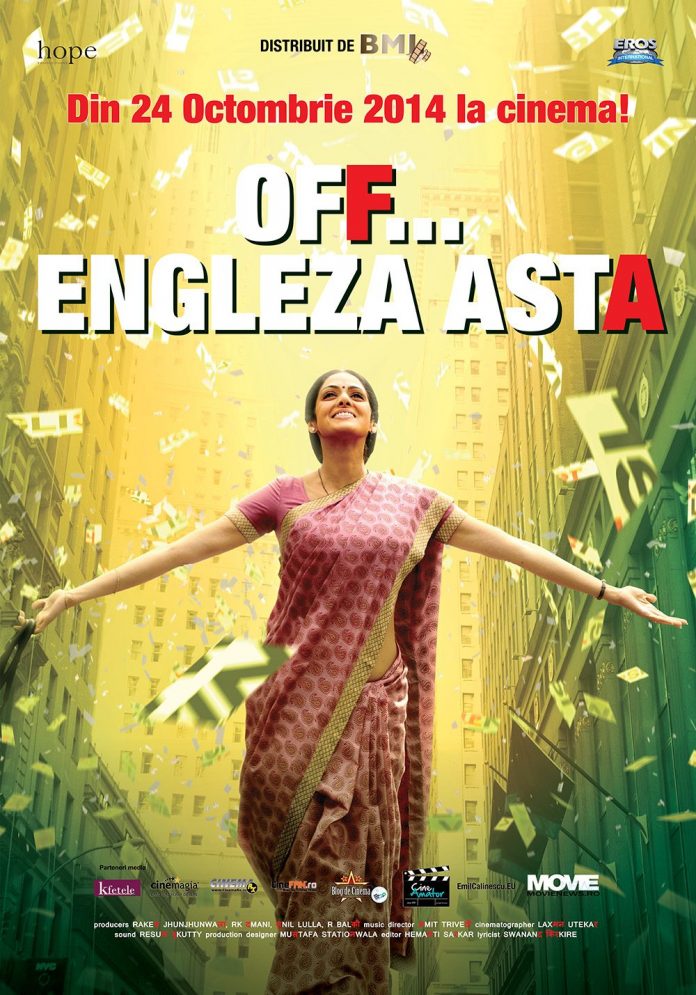 English Vinglish will now release in Romania.
Bollywood movie 'English Vinglish' that marked the return of veteran actress Sridevi to the silver screens is on an overseas roll. After having collected a whopping $420,000 at the Japanese box office, the film is now being released in Romania. 
'English Vinglish' had an India release in October 2012, also travelled to other parts of western Europe, namely Germany.
Movie distributors Eros International will be releasing the movie in about 15 screens in Romania. The movie also marked the directorial debut of filmmaker Gauri Shinde. The movie received rave reviews from critics and audiences alike.
Apart from Japan, the film also did well in other South East Asian markets like Hong Kong, South Korea and Taiwan.
The movie also stars Adil Hussain, Sulabha Deshpande, Priya Anand and others.
The film's universal theme about a housewife in search of her identity is what might have struck a common cord amongst audiences across the globe.
Sridevi plays the role  Shashi Godbole, an Indian housewife who runs a small catering business of her own, but is constantly insecure and belittled because of her lack of English speaking skills. The film traces her journey of self discovery in an extremely poignant, but fun manner.
Gauri Shinde – the film's director – won a Filmfare award for Best Debutant Director for 'English Vinglish'.