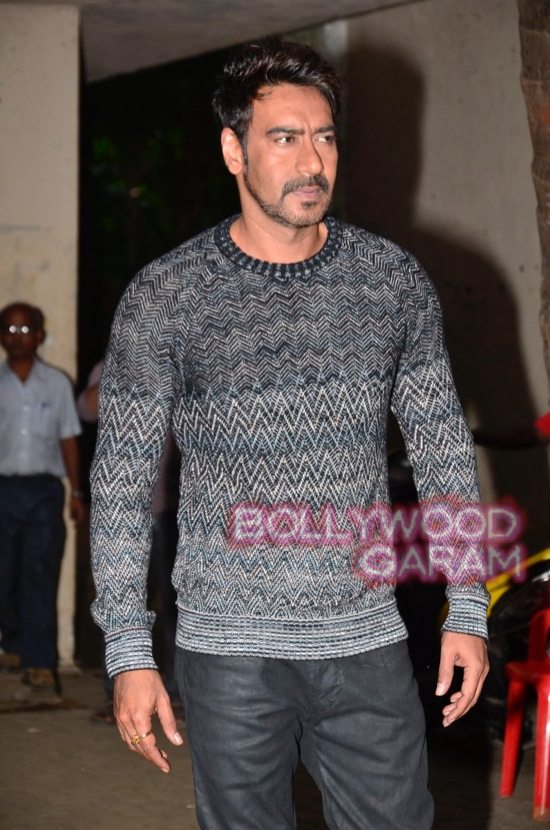 Bollywood actor Ajay Devgn at Action Jackson photoshoot in Mumbai.
Bollywood actor Ajay Devgn was seen at the photoshoot of his upcoming movie 'Action Jackson' in Mumbai on October 8, 2014. Devgn looked great in black jeans and a grey pullover.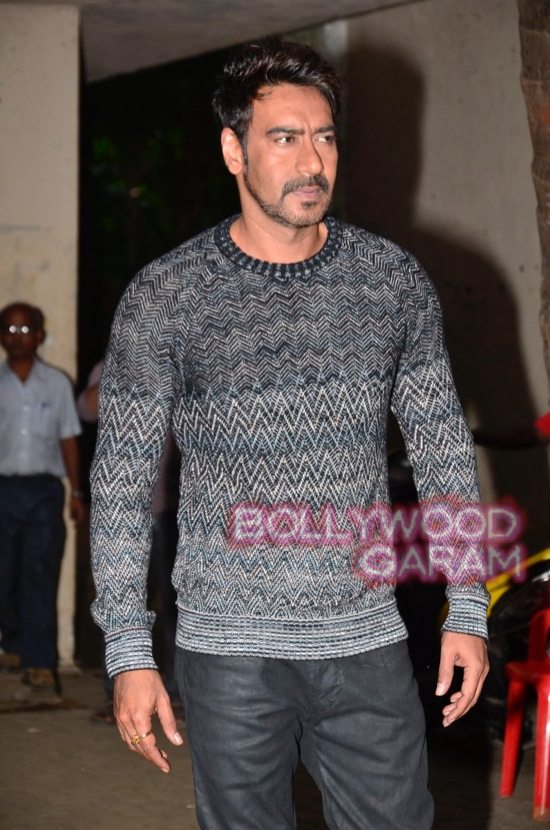 'Action Jackson' is another power-packed movie that is directed by Prabhudeva and is produced by Gordhan Tanwani and Urooj Chaiwala Zafar under Baba Films banner. The movie also stars Sonakshi Sinha, Manasvi Mamgai, Yami Gautam and Kunal Roy Kapur.
The makers of the movie were earlier going to remake the Telugu movie 'Dookudu', but Ajay insisted on a fresh script after which 'Action Jackson' was planned. The movie is all set to hit the theatres on December 5, 2014.