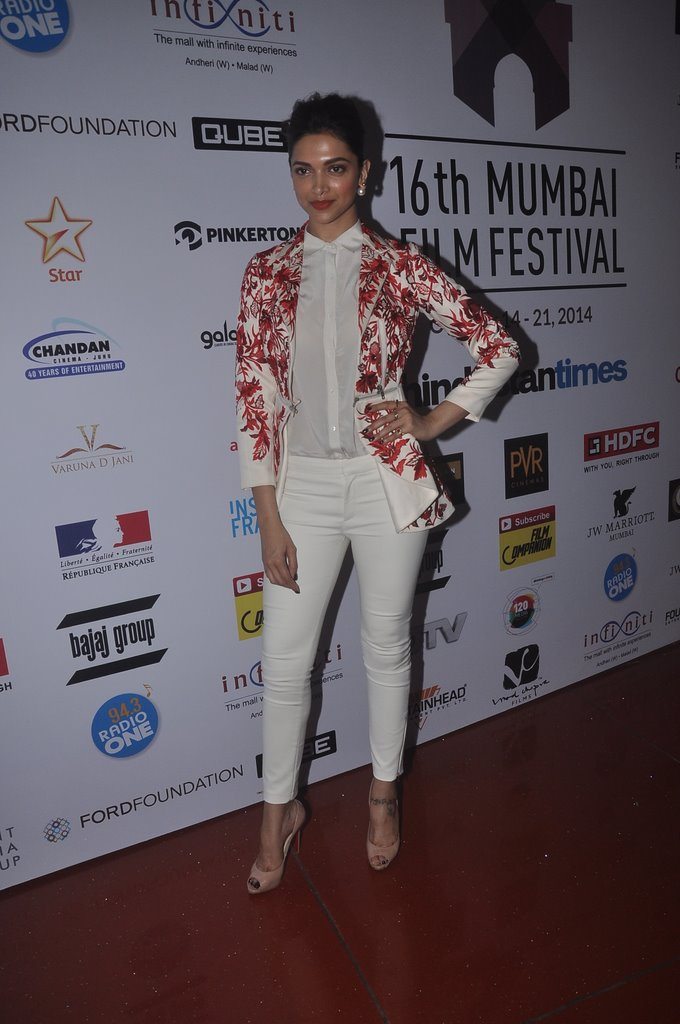 Day 2 of the Mumbai Film Festival 2014 was still sizzling with stars.
Bollywood actors Deepika Padukone, Varun Dhawan and Imran Khan were seen attending day 2 of the 16th Mumbai Film Festival on October 15, 2014. The event also had Hansal Mehta, Vishal Bharadwaj and many others.
The second day of the festival left everyone with smiles, with more to forward to the next day. The third day of the event is expected to be more engrossing. The festival will be showcasing some of the best movies from across the globe in Mumbai's iconic sub-urban theaters.
Varun looked great in casuals, while Deepika too looked haute in white pants, shirt and a matching blazer. The Mumbai Film Festival 2014 began on October 14, 2014 and will continue till October 21, 2014.