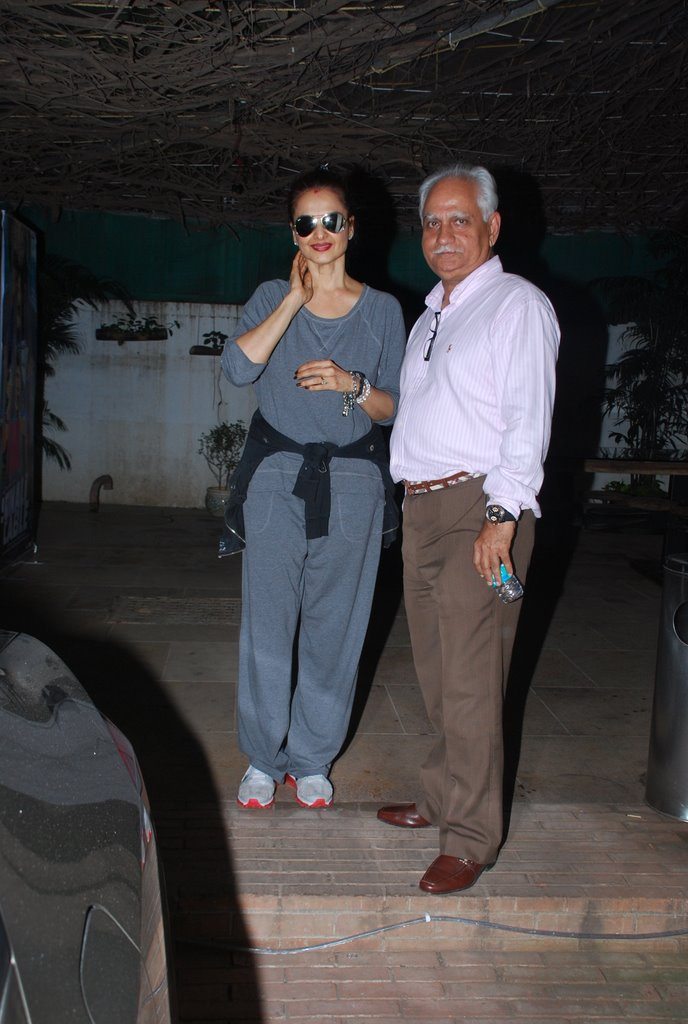 More celebs at the 'Sonali Cable' screening.
Veteran Bollywood actress Rekha and Varun Dhawan were seen attending the 'Sonali Cable' screening held at Sunny Super Sound in Mumbai on October 15, 2014. Also present at the event were lead actress Rhea Chakraborthy and Rohan Sippy.
Rekha was roaming about in casual track pants and t-shirt. Dhawan interacted with the media, saying, "The cast seems pretty talented. I know Rohan (Sippy) since long. I have met him and talked to him often."
The actors at the screening also showed off their fingers after casting their vote for the Maharashtra election polls held on October 15, 2014 throughout the state.