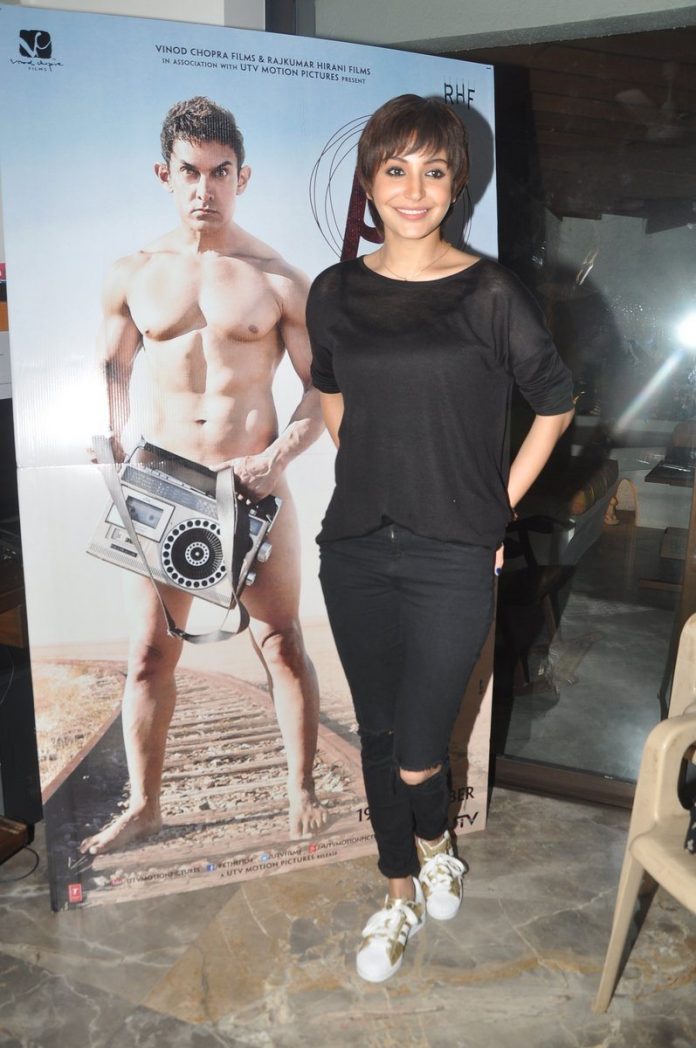 Bollywood actress Anushka Sharma is on the new P.K. poster.
Following the controversy that followed Aamir Khan's new 'P.K' poster, there is someone new on the blocks. The latest 'P.K.' poster has Bollywood star Anushka Sharma on it. The makers unveiled the new motion poster of the Rajkumar Hirani movie, which is all set to hit the theatres on December 19, 2014.
 In the new poster, Anushka is wearing a full police outfit along with the transistor, that Aamir Khan was first seen wearing in the first poster. It was also revealed that Anushka would be playing the role of Jagat Janani in the movie, where she will be fondly called Juggu.
The new promotional poster, however, does not give out any details of the story of the movie.