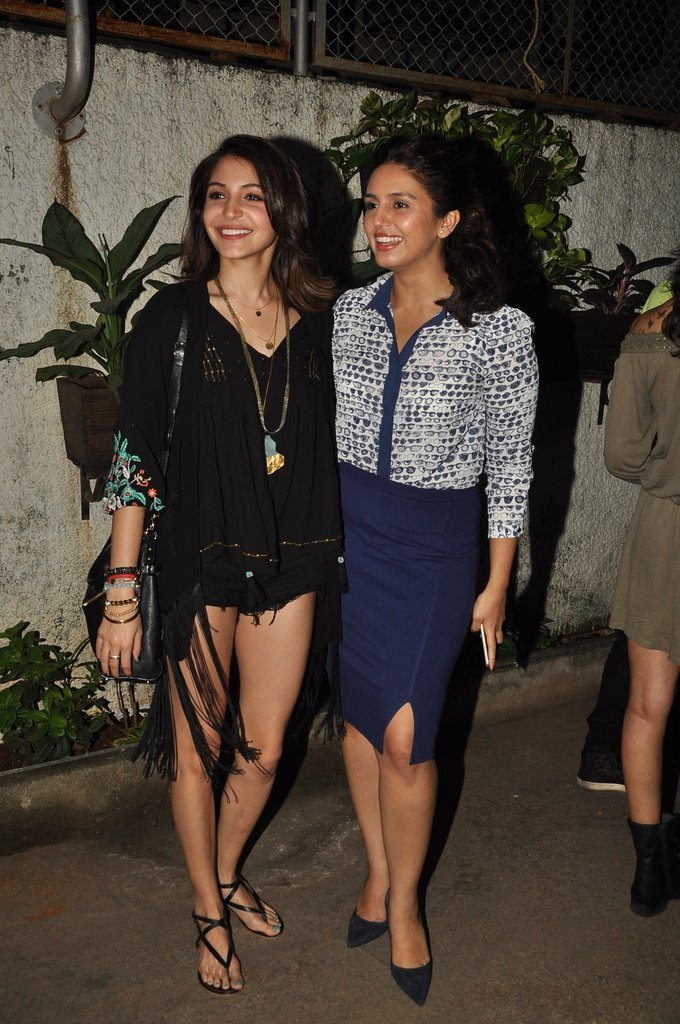 'Gone Girl' saw a major presence of celebrities, including Anushka Sharma and Huma Qureshi.
Bollywood actresses Anushka Sharma and Huma Qureshi attended the special screening of the movie 'Gone Girl' on October 17, 2014. The Hollywood flick stars Rosamund Pike, Ben Affleck, Neil Patrick Harris, Carrie Coon and Tyler Perry. Anushka appeared in a trendy black outfit, while Huma wore a blue and white dress.
The 'Band Baaja Baraat' actress had recently unveiled the new poster of the upcoming movie 'P.K.'. The actress has been featured on the poster, carrying the same radio transistor that was held by Aamir Khan in his earlier controversial poster.
The new motion poster has revealed that Anushka will be seen playing the character 'Jagat Janani' for the movie. 'P.K.' is all set to hit the theaters on December 19, 2014.