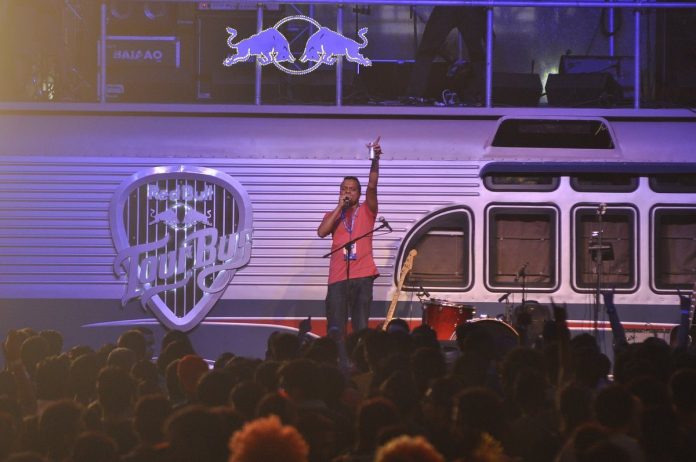 Celebrating first anniversary in the country, Red Bull tour bus kicks off in Mumbai.
Red Bull celebrated the first anniversary of the launch of the Tour bus at Richardson and Cruddas on October 18, 2014. The show had lined up a series of high-profile bandas including Vishal Dadlani's Pentagram, Bhayanak Maut and The Raghu Dixit Project.
For those who do not know much about the Red Bull Tour bus, it is a bus which can transform in to a stage and allows the bands to travel, perform and live in a single vehicle. In the past year, the bus has travelled about 17,000 kms and hosted concerts of more than 30 bands in several cities across the country.
The bus can seat 15 people and there is space for 8 people to sleep comfortably.