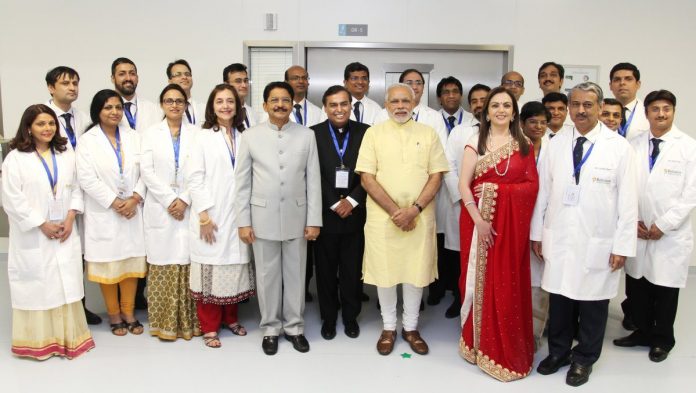 Celebrities attended the inauguration of the HN Reliance Foundation hospital in Mumbai.
Indian Prime Minister Narendra Modi, along with the chairperson of Reliance Foundation Nita Ambani and Mukesh Ambani, inaugurated the renovated Sir Harkinsondas Nurrotamdas Reliance Foundation hospital in South Mumbai on October 25, 2014. In attendance was Maharashtra Governor Vidyasagar Rao and the hospital staff and doctors.
At the event, PM Modi addressed the media and stressed the importance of better healthcare facilities throughout the country. The PM also reiterated the importance of washing hands and how everyone should make it a habit.
Other famous celebrities that attended the inauguration were Kiran Rao, Sachin Tendulkar, Aishwarya Rai Bachchan, Amitabh Bachchan, Aamir Khan and Kokilaben.