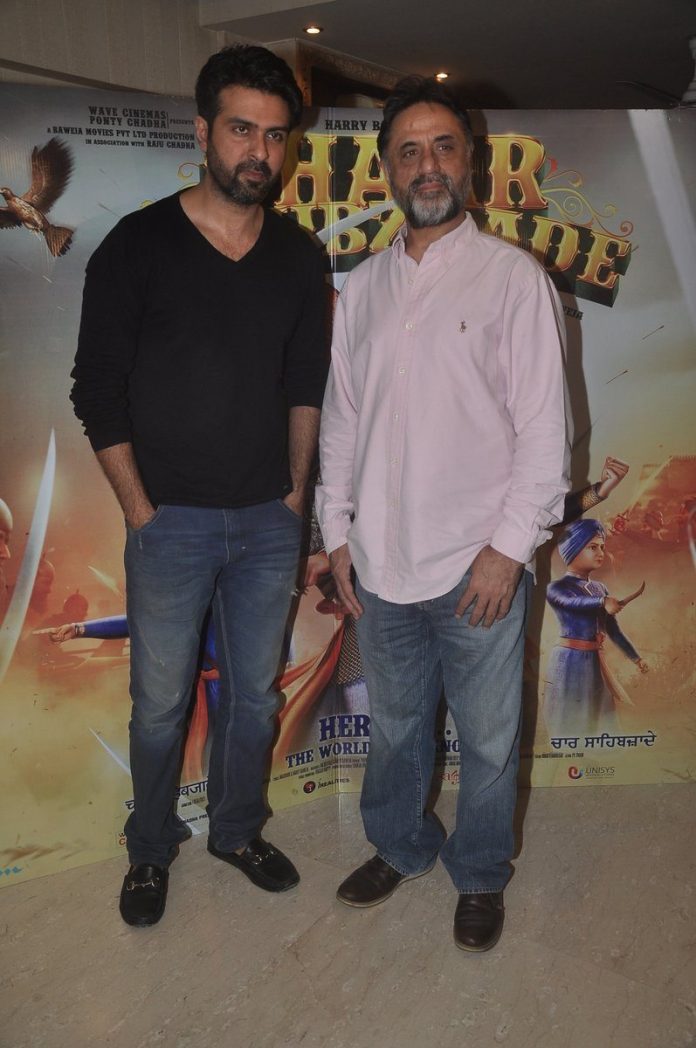 Harman and Harry Baweja have a chit chat over 'Chaar Sahibzaade'.
Bollywood's Harman and Harry Baweja were seen together, talking about their upcoming Punjabi animation'Chaar Sahibzaade' in Mumbai on October 28, 2014.
The  movie is a 3D animation flick, which is written and directed by Harry and is based on Guru Gobind Singh and his sons. Other than Punjabi, the film will also be released in other Indian and foreign languages.
This will be the first time an attempt has ben made to make a movie based on the Sikh religion. The story of 'Char Sahibzaade' involves the sacrifices made by the four sons of Guru Gobind Singh–Baba Ajit Singh, Baba Jujhar Singh, Baba Zorawar Singh and Baba Fateh Singh.
The movie was recently launched at an event by Harry, Bipasha Basu, Shilpa Shetty and Raj Kundra.