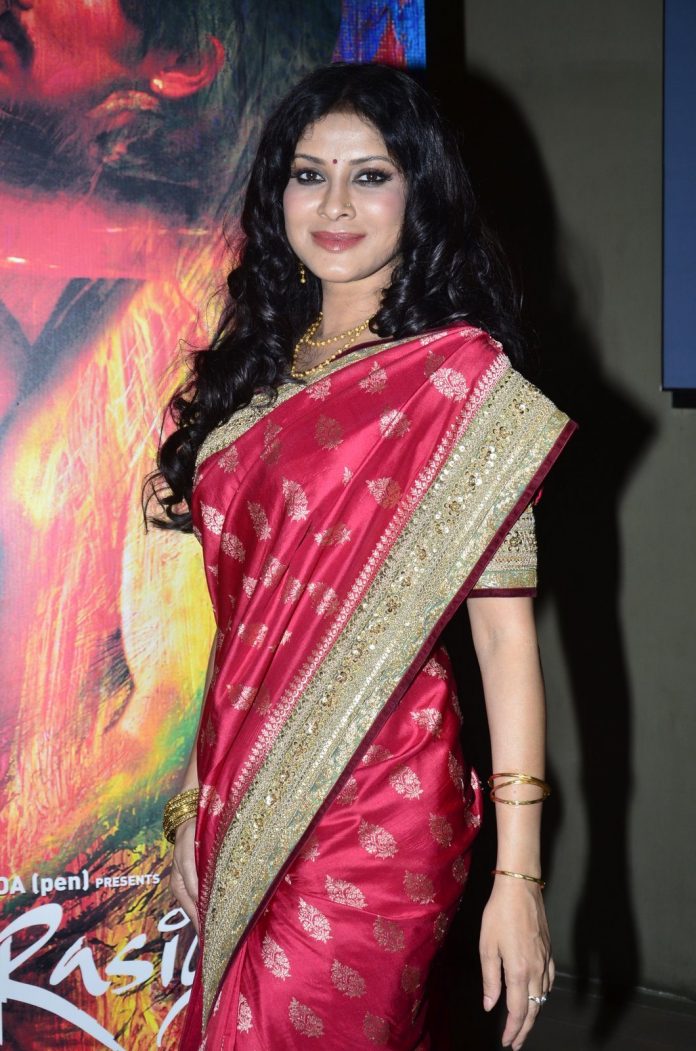 The leading ladies of Rang Rasiya Nandana Sen and Deepa Sahi attend special screening of Rang Rasiya in Mumbai.
The leading ladies of 'Rang Rasiya' attended a special screening of their movie held at Lightbox in Mumbai on November 4, 2014. The screening was also attended by Sarika.
Nandana looked beautiful in a beautiful bright pink sari, while Sarika wore a grey colour sari for the screening. The lead actor of the movie, Randeep Hooda was no where to be seen at the event. The movie 'Rang Rasiya' is a period film based on the life and struggle of the famous 18th century painter Raja Ravi Verma.
'Rang Rasiya' has been in a little bit of a mess after the family members of the painter claimed that the movie portrays him in a bad light.