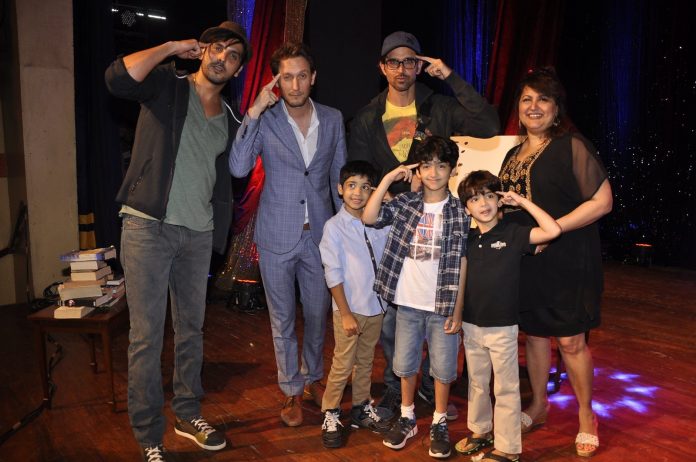 Bollywood star Hrithik Roshan and kids at Raell Padamsee's show in Mumbai.
Bollywood star Hrithik Roshan and his children, Hrehaan and Hridhaan, were at the Raell Padamsee's show by Lior Suchard in Mumbai on November 9, 2014. Zayed Khan was also present at the show and everyone seemed to have a great time. The show was held in the St. Andrews auditorium in Bandra.
Apart from the two stars, Bollywood actress Tanishaa Mukerji and her mother Tanuja were also in attendance. Hrithik recently separated from wife Sussanne Khan on November 1, 2014. The final verdict was given by a family court in Banrda, Mumbai.
Both Sussanne and Hrithik were present at the hearing. According to reports, there is a joint custody of the two children. Sussanne and Hrithik got married on December 20, 2000 and announced that they would be ending their 13 year long marriage in December, 2013. This was a good outing that the father had with his two children.