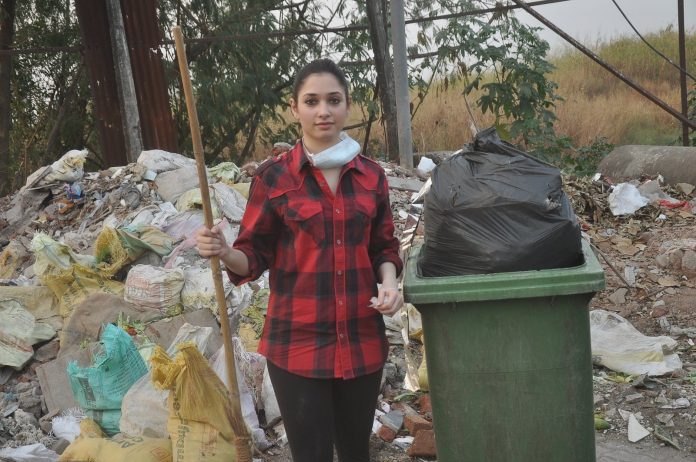 Bollywood actress Tamannaah Bhatia takes part in Swacch Bharat campaign in Mumbai.
Indian actress Tamannaah Bhatia picked up the broom and began cleaning the streets of Mumbai, which marked the start of her participation in Prime Minister Modi's Swacch Bharat campaign. Bhatia was photographed cleaning the streets in the Andheri suburbs in Mumbai on November 10, 2014.
The 'Humshakals' actress wore a red checked shirt and black pants while carrying out her cleaning activity. Swacch Bharat is nationwide campaign launched by PM Modi which aims to create the clean India that Mahatma Gandhi had dreamed of when he was alive.
Ever since its inception on October 2, 2014, several celebrities have pledged their allegiance to the campaign. Actors like Amitabh Bachchan, Hrithik Roshan, Poonam Dhillon and Nita Ambani have participated in the campaign.