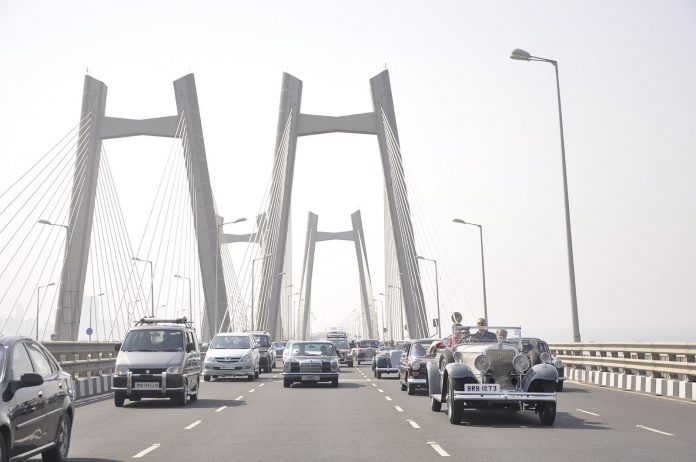 Vintage rally ensued as Mercedez Benz celebrated its 120th anniversary.
Luxury auto company Mercedes Benz celebrated the 120th anniversary of active motorsport participation on November 9, 2014. The occasion was celebrated with a rally of about fifty classic and vintage cars which bore the three spoke badge.
There were a variety of cars to be seen from the 70s and 80s, but they were still too young to be considered under the vintage segment, except a few ones with the AMG Badge. The rally was flagged off by Ebehard Kern, the Managing director and CEO of Mercedes Benz India, with the black SLS AMG taking the lead.
The cars rallied through South Mumbai and crossed the Rajiv Gandhi Sea link till Bandra and then back.