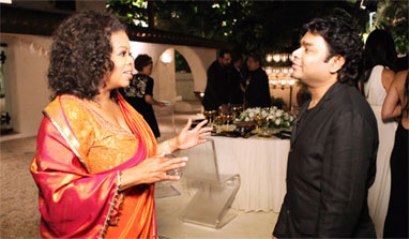 The talk show queen Oprah Winfrey visited Indian earlier this year and left everyone guessing on which Indian celebrity will be featuring on her new show 'Next Chapter'. Not many knew that Oprah in her visit to India had also met the music maestro A R Rahman.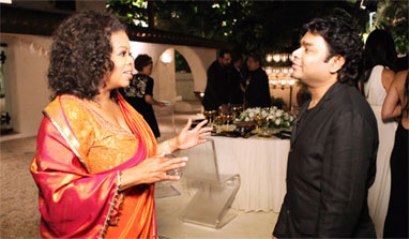 Oprah came to India to shoot for her new series and even shot for a few episodes. Rahman is the celebrity who will be featuring on the international show.
The new series is titled 'Oprah Travels to India' and will have Rahman talking to the talk show queen. The Oscar winning music composer will be seen welcoming Oprah to India.
Rahman will also be talking about his Music Conservatory which is founded by him. The show will also feature a beautiful performance from the children's choir in front of Oprah and other Bollywood celebrities. Reports also say that the popular Bachchan family will become Bollywood's first family to be featured on the show. Rahman is not new to the international show. The two met in the year 2009 when the composer won two Academy awards for the movie 'Slumdog Millionaire'. The composer was a special guest on the show and also performed for the hosts as well as the guests.