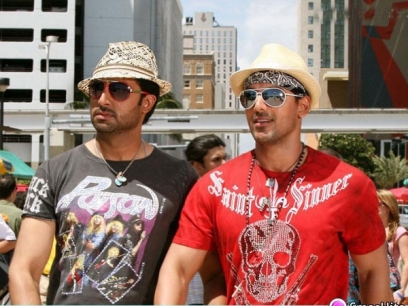 The much awaited sequel of the movie 'Dostana 2' is finally being planned and is also all set to roll out by the mid of the year. Director Tarun Mansukhani has reportedly got a plot for the sequel which is expected to be far more naughty and wicked than the original.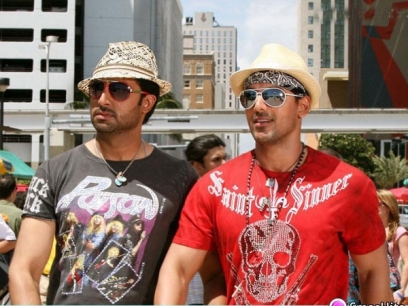 John Abraham say that he cannot wait to get cosy with Abhishek Bachchan. The actor said, "Yes, Tarun Mansukhani has finally got the plot in place. And we`re all set. I maintain Abhishek is my best screen-jodi. And I can`t wait to get cosy with him on screen".
The original movie featured, John Abraham and Abhishek Bachchan in the lead role along with Priyanka Chopra and Bobby Deol. The story of the sequel would be set in two continents and will have the same gay versus straight theme in a more aggressive way.
However, John did not let out many details but revealed that 'Dostana 2' will be set in London and Punjab. The actor also revealed that the movie will not even go near the beaches and bikinis. For a change the story will be concentrating on the main actors and John would appear fully clothed while Abhishek is expected to go bare-chested.