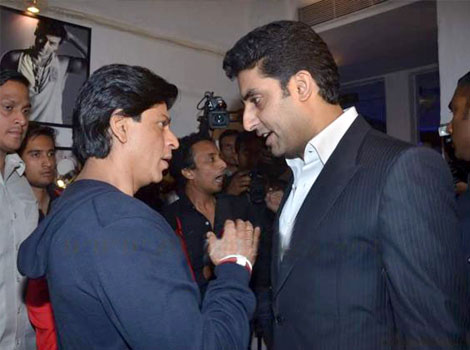 Seems like, Bollywood actor Shahrukh Khan has realized that it can get lonely when a person reaches the top. In the past few years, the actor has lost many friends and now it is likely that the actor might follow his own onscreen advice.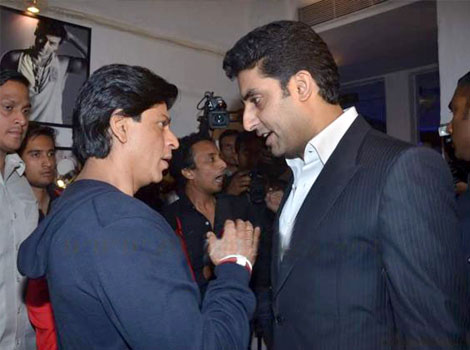 After getting back to Farah Khan and also with Juhi Chawla, the king of Bollywood has now decided to make peace with Abhishek Bachchan. Reports say that the 'Refugee' actor will soon joining Shahrukh in the cast of Farah Khan's upcoming movie 'Happy New Year'.
However, the friendship of Shahrukh and Abhishek was never turned sour and have also worked together in the earlier flick 'Kabhi ALvida Na Kehna' which also starred Amitabh Bachchan. Yet the two have never been friends either.
The reason is that Shahrukh's equation with Aishwarya Rai has not been so good and this happened ever since Shahrukh dropped Ash from his home production 'Chalte Chalte' which had Rani Mukherjee. The gap further increased when Shahrukh and wife Gauri were dropped from their wedding guests list in the year 2007. But a couple of years later the two had patched up in party thrown by Karan Johar.