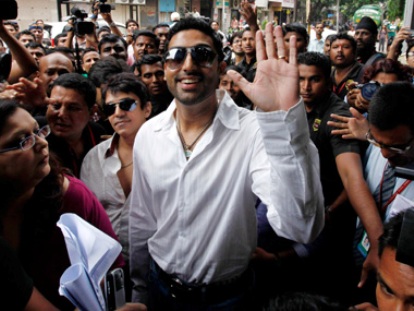 Bollywood star Abhishek Bachchan will be following the footsteps of father Amitabh Bachchan. Junior B is now all set to appear in a Bhojpuri movie of the star's make up man Deepak Sawant.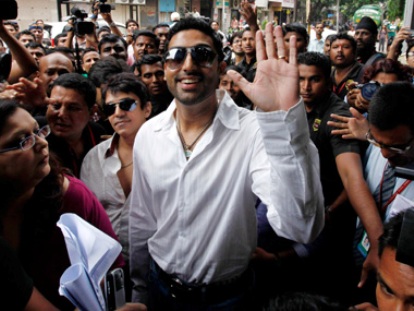 Sawant, who is the producer of the film said, "One fine day, Abhishek had asked me as to why I am not casting him in my film. The offer to work in Bhojpuri cinema came from Abhishek himself. All I can say is Abhishek will be part of our upcoming Bhojpuri film". The producer revealed that he has a movie in place named 'Ganga Ramji'.
It was further revealed that it is a political movie and how a third person can get a benefit from a fight between two politicians. The producer did not reveal much about the movie but confirmed that Abhishek will surely be in the flick.
Meanwhile, Amitabh has already worked with Sawant in three Bhojpuri movies 'Ganga', 'Gangotri' and 'Ganga Devi'. The movie 'Ganga Devi' is a political thriller movie about women's reservation and stars Amitabh Bachchan along with his wife Jaya. The movie also stars the popular Bhojpuri actors Dinesh Lal Yadav and Pakhee Hegde. The movie is expected to be released after the ongoing season of Indian Premiere League .