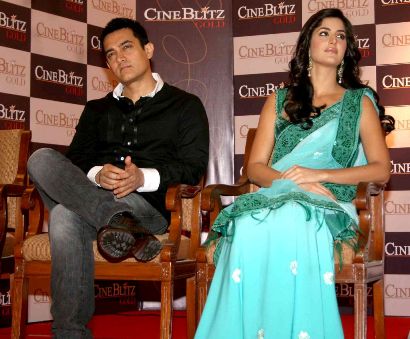 Hot actress of Bollywood Katrina Kaif, will be seen in the role of a gymnast in the much awaited upcoming movie 'Dhoom 3' opposite Aamir Khan. But the news is that the actress will be seen in an exciting climatic duel along with her co-star Aamir.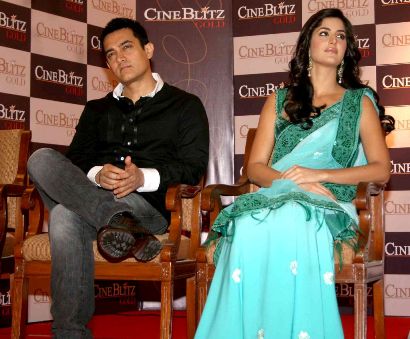 Reports have revealed that the scene will include a lot of action and a never seen before man-to-woman fight to the finish. Media reports claim that the actress will be seen kick Aamir, who will be playing a negative role, in the rear.
The scene in question is said to be the most critical climatic duel and that there will be no concession for the actress just because she is a woman. To make it even more clear, it will be a more hi-tech and sophisticated version of the Salman Khan and Sonu Sood duel seen in the blockbuster movie 'Dabangg'.
The scene is reportedly very long and much daring and both Aamir and Katrina need to get in to good shape for the sequence. Katrina while talking to the reporters about the movie said that it is a hi-glam action movie and a hit franchise. The actress even dismissed rumours that she went on a crash diet to lose 10 kilos.