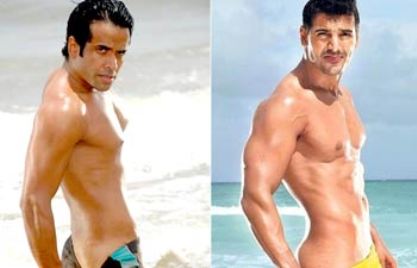 Bollywood actor Tusshar Kapoor, who is all set to appear in his upcoming movie 'Kya Super Kool Hain Hum' which is an adult comedy. The actor is these days trending on Twitter after he posted a picture of him baring his derriere, while he tries to imitate John Abraham from the movie 'Dostana'.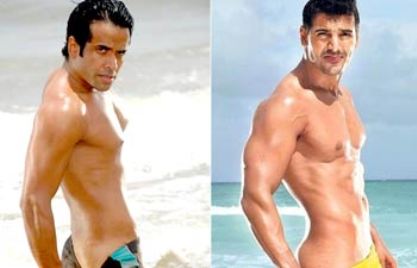 Tushar in the upcoming movie has showed off his derriere, but instead of getting plenty of appreciation the actor has received plenty of criticism from his followers on Twitter. The actor Tweeted, "Just got a hold of my own pic that appeared in BT today! This is for 'Kya Superr Kool hai Hum'!.
To this Kapoor received some bizarre and hilarious Tweets like, @thepinkshot : "Tusshar Kapoor is a clear case of Silicon implants gone wrong." While other said, " Tusshar Kapoor should be the official brand ambassador of Mad Angles # GetLostPls".
Tusshar in the movie plays the role of a struggling actor, who is trying to give a macho vibe to Neha Sharma in the scene. The actor even said that he was not at all embarrassed but was excited about it. Kapoor for the movie worked with a trainer Pramod to get lean and to get a good physique in 45 days.