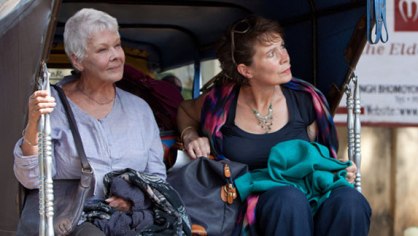 Bollywood Garam: The director of Shakespeare in Love, John Madden is once again back in the spotlight with his latest movie 'The Best Exotic Marigold Hotel'. The movie has a good set of British actors with vibrant Indian locations and is a comedy which aims to entertain the Indian audience.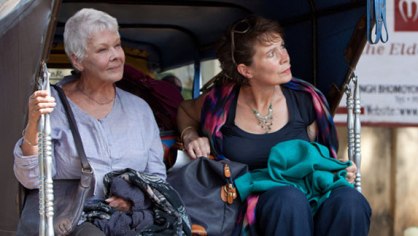 The director has introduced the characters of the movie in a very interesting way. Some of the characters in the movie have their own personal reasons to leave the town.
So who are the main characters in this movie? Award-winning actress Dame Judi Dench plays the role of a widow in debt who is looking for a fresh start and she does so with true class, while Tom Wilkinson plays the role of a High Court Judge and is searching for an older lover. Bill Nighy and Penelope Winton is a married couple, who invested on an Internet start up which failed. Harry Potter actress Maggie Smith plays the role of a racist old woman who is looking for a cheap hip-replacement surgery and her performance makes the whole movie come to life. Then there's also Lillette Dubey in a small but meaningful role.
Then there's Slumdog Millionaire star Dev Patel who sports an 'Indian' accent for a change and plays the role of the hotel's manager in Jaipur and gets the foreigners to the so-called retirement home – much to their surprise. His performance is vastly overshadowed by the very strong older cast, and it looks like Mr.Patel has a long way to go in Hollywood.
The movie is pretty enjoyable and is stuffed with British -like comedy. The director has touched the tenderness of aging and a few romances which allowed the performers to shed their inhibition. The only downside about the movie is the run-time which is 180 minutes. The first half is interesting, but the second half fails to gain the attention of the entire audience. The movie might not be exceptional, but good enough as entertainment.
Our rating? Definitely a 4 star rating all thanks to an intelligent script and a very great star cast. The clichés on India and Dev Patel's over enthusiasm tend to be a little annoying, but despite these minor hiccups, its definitely a great film to catch this summer.