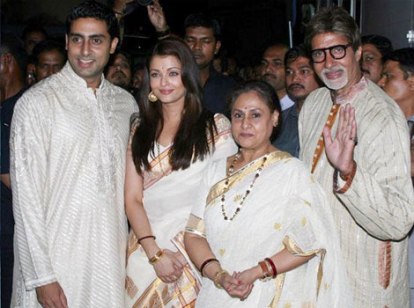 After six months of unconfirmed news, Bollywood super star Amitabh Bachchan has finally confirmed the official name of his granddaughter. Beti B is indeed known as 'Aaradhya' as per earlier reports.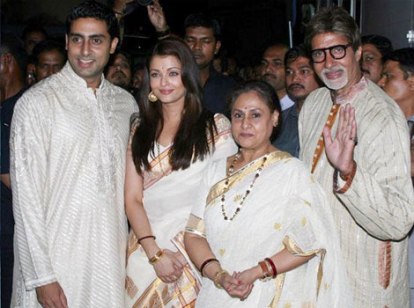 The 'Don' actor confirmed the news through Twitter and put to rest all the speculations about the name of the first child of Aishwarya Rai and Abhishek Bachchan. But the news did not come on his own, but was confirmed as a reply when one of the fans of the actor asked him on the social networking site Twitter.
Haseena Wazir, a fan of the actor tweeted, "@SrBachchan sir (Amitabh Bachchan) want to see your lovely grand daughter…would really appreciate your reply with her name. Would love to know that. Thankyou." To which the actor was generous enough to replay and wrote, "Her name is Aaradhya".
Aaradhya was born on November 16, 2011 at Seven Hills Hospital in Mumbai through a normal delivery. Since the birth of Aishwarya Rai's child, the fans have been curiously waiting to know the name of the new family member. But the Bachchan family is still adamant on not releasing a picture of the baby. The family was offered crores of rupees for the exclusive pictures of the baby, but Ash was reluctant on the privacy.