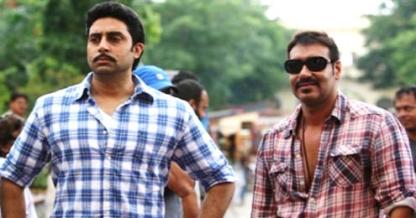 The makers of the movie 'Bol Bachchan' have released the official trailer of the flick. Looks like the director Rohit Shetty is ready with his another laugh riot fused with the typical Rohit Shetty style stunts and scenes.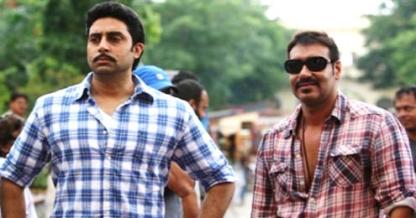 The movie has an interesting and the super hit cast of Ajay Devgn and Abhishek Bachchan. Ajay in the movie is seen playing the role of a wrestler named Prithviraj Raghuvanshi, who takes pride in speaking incorrect English.
While Abhishek plays a side kick, who is known for telling lies to escape tricky situations. The trailer has also shown a twin of Abhishek named Abbas, who is apparently gay.
Rohit Shetty certainly cannot complete a movie without a few car crashes and stunts the trailer boasts many of them. The director while talking to a daily about the two main characters in the movie said, Ajay's character in the movie is a very lovable one, while Abhishek plays a very raw character. The director has even narrated a funny sequence in the film. Reports say that Abhishek's gay character in the movie is a spoof on his character from the movie 'Dostana', but Shetty denied the reports. Checkout the official trailer of 'Bol Bachchan' below.