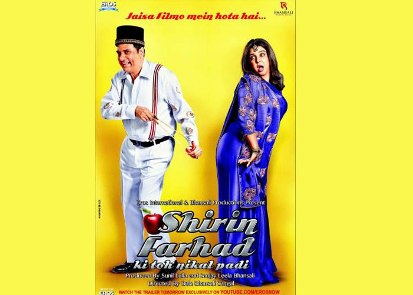 Popular Bollywood choreographer and director, Farah Khan is now all set to make her acting debut with the movie, 'Shirin Farhad Ki Toh Nikal Padi'. The makers of the movie have released the first look of the movie which has shown that it also stars Boman Irani.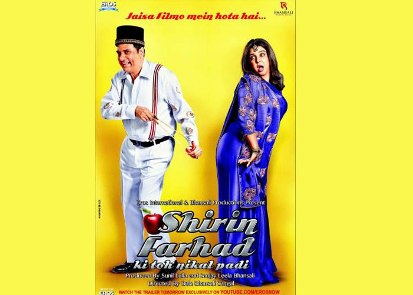 The movie has been produced by Sanjay Leela Bhansali. The first look which has been released shows Boman Irani dressed in a Parsi outfit, who is pointing out a catapult at Farah Khan's bum.
Farah in the poster is seen dressed in a blue sari. The choreographer turned director, while talking about the movie said that it will be her first and the last film.
Farah added that the producer of the movie Sanjay was keen that they watched the move together and that they launched through it. While talking about their opinion on the movie the choreographer said that he is more ecstatic, while she is more critical. Farah also maintained that she will not be embarrassed about it and will not even have to run out of the town as she had thought earlier. The movie is directed by Bela Bhansali Sehgal and is all set to be released on August 24, 2012.