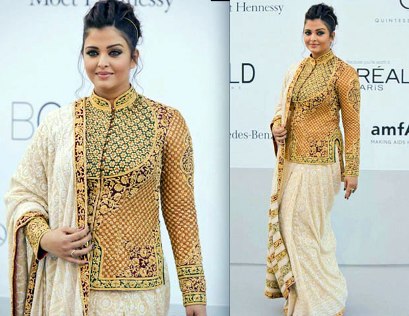 The Bachchan family has not yet released the pictures of their new family member Aaradhya, the daughter of Aishwary Rai and Abhishek Bachchan. But the baby and mother Aishwarya were spotted arriving at the Nice Cote d'Azur International airport.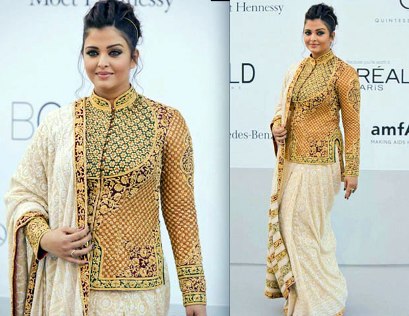 Baby Aaradhya could not see her mother walk the red carpet at Cannes Film Festival 2012, but she was there to give her moral support. The actor when arrived at the airport made sure that the photographers did not come anywhere close to her to capture her six month old daughter's face.
Ash from a distance could be seen carrying her baby in a baby carrier, while the baby was dressed in a pink baby suit. The little one was seen wearing traditional bracelet with black and gold beeds.
The actress was careful enough to protect her daughter from the flashes as she held her head while the baby wore a pink cap. Ash and her team were seen holding a folder, a red shawl or even a suit flap to keep the baby's face away from the shutterbugs. The 'Guzarish' actress while talking to the media said that mother hood is a wonderful experience and that the joy and the bliss is wonderful.