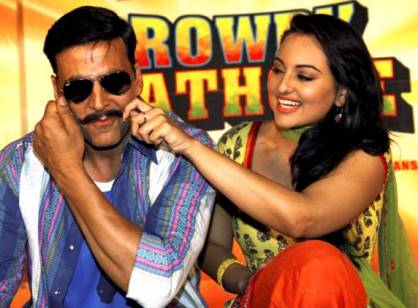 Bollywood's action hero is back to his action genre with the movie 'Rowdy Rathore' that has hit the theatres on June 1, after being away from action for years. The movie has been directed by Prabhu Deva who has remade the Tamil flick 'Vikramarkudu'.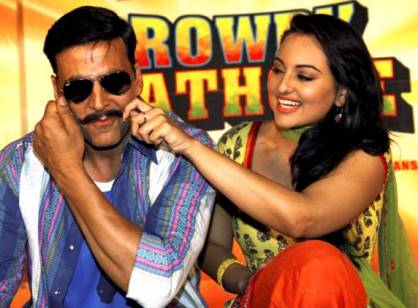 Apart from Akshay Kumar the movie also has Sonakshi Sinha in her same old 'desi' version. However, the director has borrowed heavily from the original version which has made it too loud for Akshay, forgetting that the 'Khiladi' also has his own style.
The story of the movie is about a local mafia, Bhai Ji and his men, who believe that they have killed the righteous cop of the area Vikram Singh Rathore in full public view. Suddenly the news spreads that Rathore is alive. On the other hand Shiva, a con man decides to leave his profession for the sake of his love played by Sonakshi Sinha.
The overall theme of the move is impressive, but has been made on the backdrop of a typical south Indian movie. There is nothing wrong in it but some of the scenes in the movie are simply unbelievable. Overall, the movie is a good attempt by the director as well as Akshay but not impressive enough to be an entertainer.