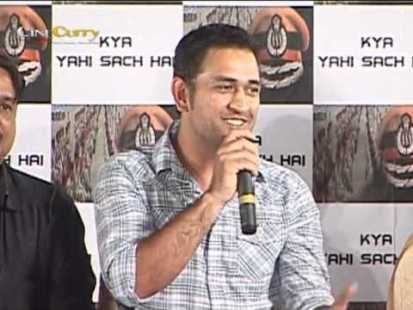 Strip queen Poonam Pandey, stripped for the Kolkata Knight Riders after their win at the fifth season of the Indian Premiere League. But Mahendra Singh Dhoni seems impressed by Pandey despite being at the losing side.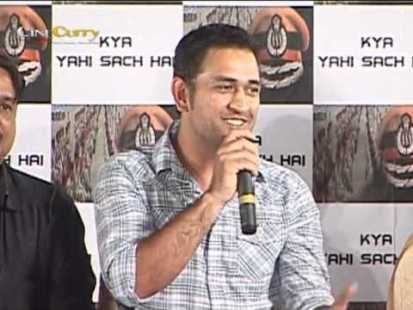 The Indian captain is happy with the latest strip act of Poonam. Dhoni at a press conference in Gurgaon, when he was asked about Poonam's strip act on Twitter he said, "You need to have some spice." But the cricketer did not say anything else and remained silent and smiled, even though he was expected to say more.
Just a day after the Kolkata Knight Riders won the championship, Poonam posted a hot picture of her posing nude which trended on the internet. Moreover, for the next four days the strip queen remained at number four on India trends.
Poonam posed completely naked and flashed her rear side with a glimpse of her chest. Pandey accessorised her look with just a black neck piece and a bracelet. Poonam wrote, "WARNING 18 & under should not try looking up the pic. that said I do not take responsibility for anyone under age." Poonam is known for her stripping acts especially for cricket and the achievements by the Indian cricketers.