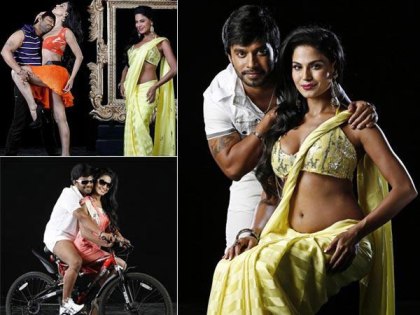 The first look of the Pakistani actress Veena Malik in the upcoming movie 'The Dirty Picture: Silk Sakkath Maga' has been released. Just like the original movie produced by Ekta Kapoor, it seems like Malik is all set to give a tough fight to Vidya Balan.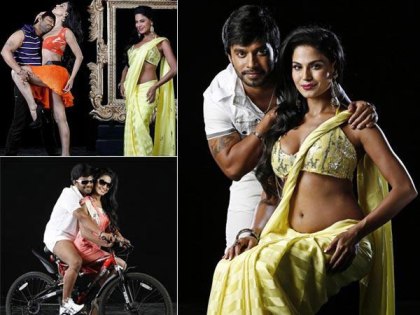 The pictures which have been released has shown Veena posing with Akshay in sexy outfits. One of the pictures shows Veena in a short skirt and another shows the actress wearing a sari while revealing her belly button.
The photo shoot for the upcoming movie was held at the Abbhayya Naidu studios in Bangalore last month. The actress has tried about nine looks for the movie while she exposes her curves. Malik has assured that she will present the movie in her own style of the Hollywood star Marilyn Monroe and will not be an exact copy of 'The Dirty Picture'.
Reports say that the actress has been paid a staggering amount to be a part of the movie. Veena said that as a lead heroine she will get an opportunity to perform. The actress has also revealed that the director of the movie has packaged the movie with glamour, sentiments and all the other ingredients.