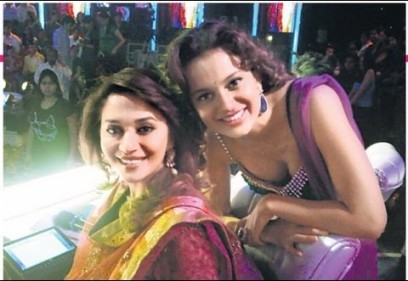 As Madhuri Dixit is all set to appear in the sequel of the movie 'Ishqiya', reports say that actress Kangana Ranaut will also be seen along with the actress in a supporting role. Madhuri in the movie will be seen playing the role of Nawabi Begum, whose role requires a lot of dancing.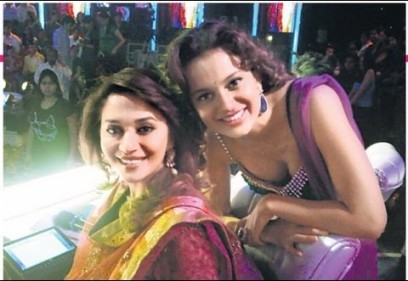 Kangana in the movie will be playing the role of 'pyari saheli' of Madhuri, due to which even she has to match up in dancing. The director of the movie Abhishek Choubey has told Kangana to brush up her dancing skills.
Actors Arshad Warsi and Naseeruddin Shah have been retained from the sequel and will be seen in their regular uncle-nephew relationship, who will be romancing Kangana and Madhuri respectively. The director had an idea of placing Naseer and Arshad's character in a completely different milieu.
The director said that he was dead against repetition and he went ahead with the sequel on the condition that he would have a new story. The characters have now been put in a totally different ambience. The director has intended to revive the old world of Nawabi charm. Madhuri is a classical dancer and has perfectly set in the role as there would be a lot of singing and dancing.